1968 GMC PD 4107
(Build #1137, Fleet #715)
The raised deck GMC PD 4107 was a stylish evolution of the GM PD 4106
(Click on photos to enlarge) - Images free to share and distribute
The Story
The raised deck GMC PD-4107 Luxury Liner was a stylish evolution of the PD 4106. It retained all the features of the PD 4106 but added vastly increased luggage capacity and better viewing for passengers because of its higher deck and a half styling. Its muscular stance coined some nick names…in Australia, the Jumbo and in the US, the Buffalo. Styling was inspired by the American Greyhound GM PD 4501 Scenicruiser. GM built 1,267 PD 4107s between 1966 and 1969 at GM Truck and Coach, Pontiac, Michigan, USA, with 27 purchased by Ansett Pioneer.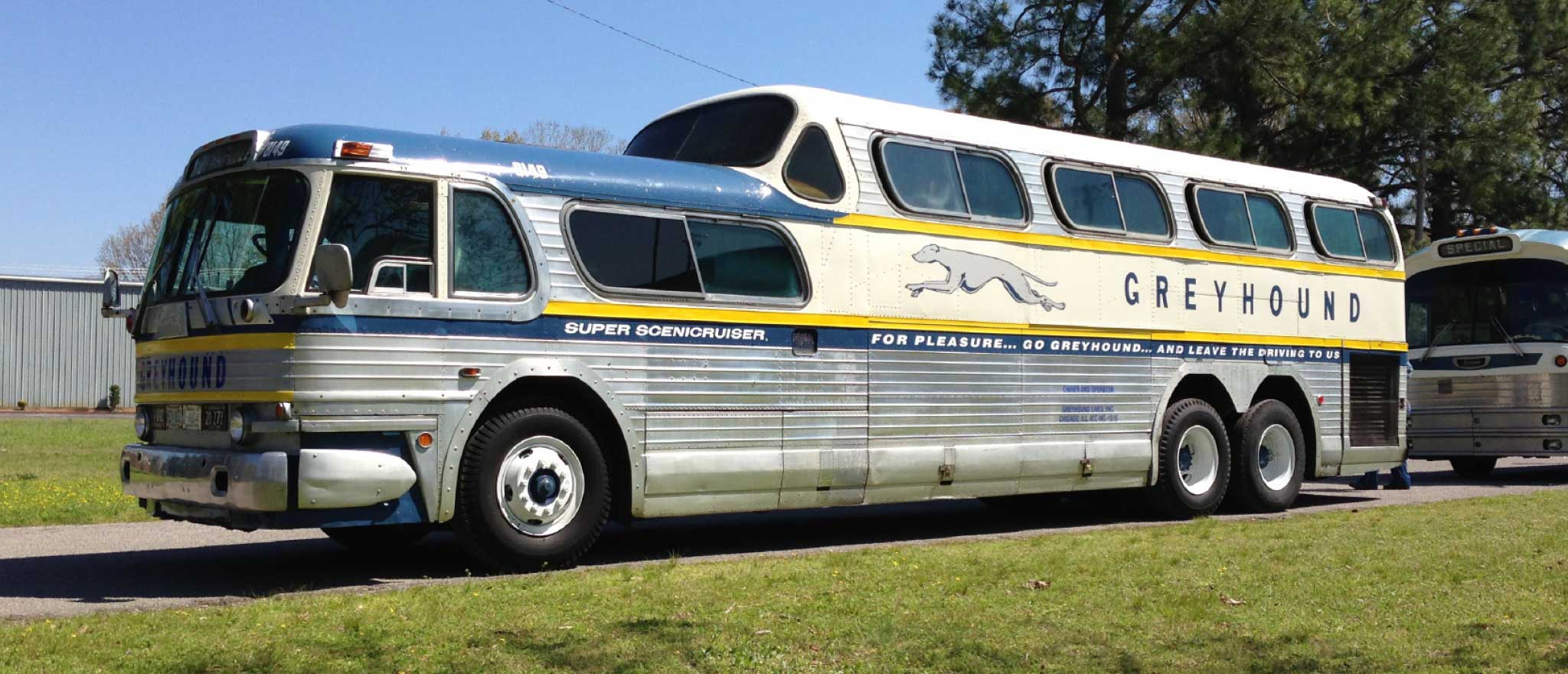 Our PD 4107, build number 1137 and built in May 1968, was number 719 in the Pioneer fleet and was converted to RHD by Ansair in Melbourne. Early PD 4107s were branded GM, but around 1967 the brand was changed by General Motors to GMC.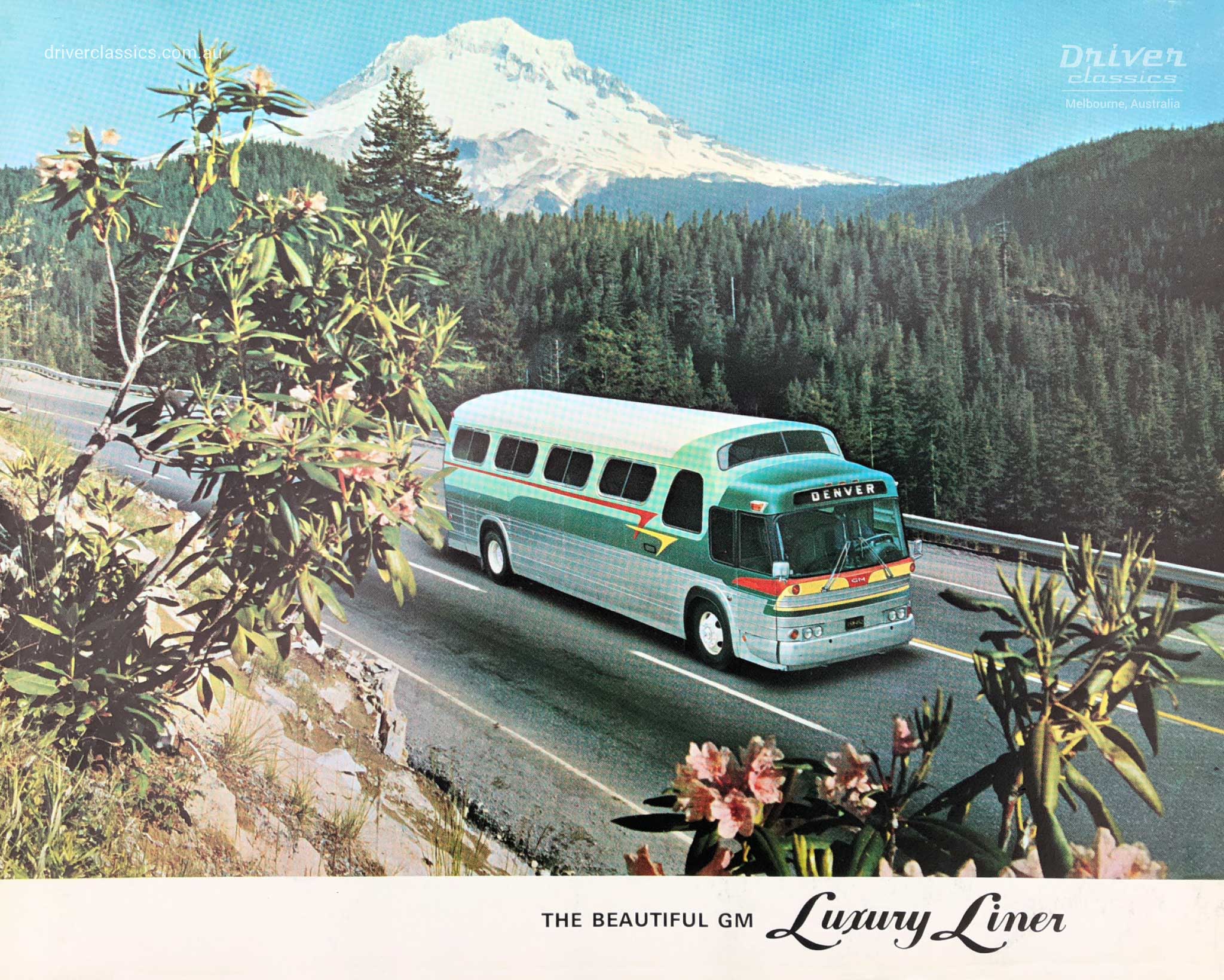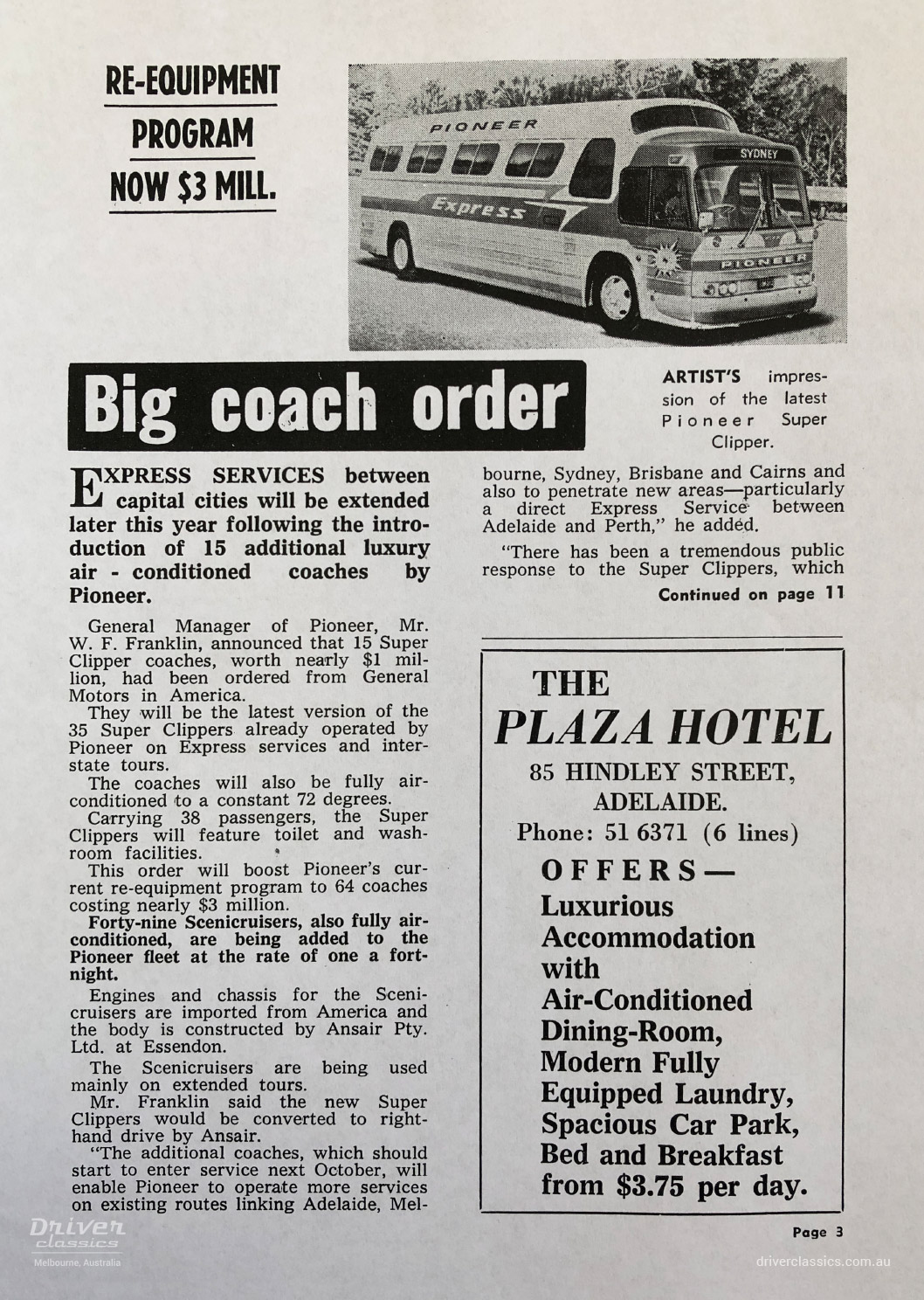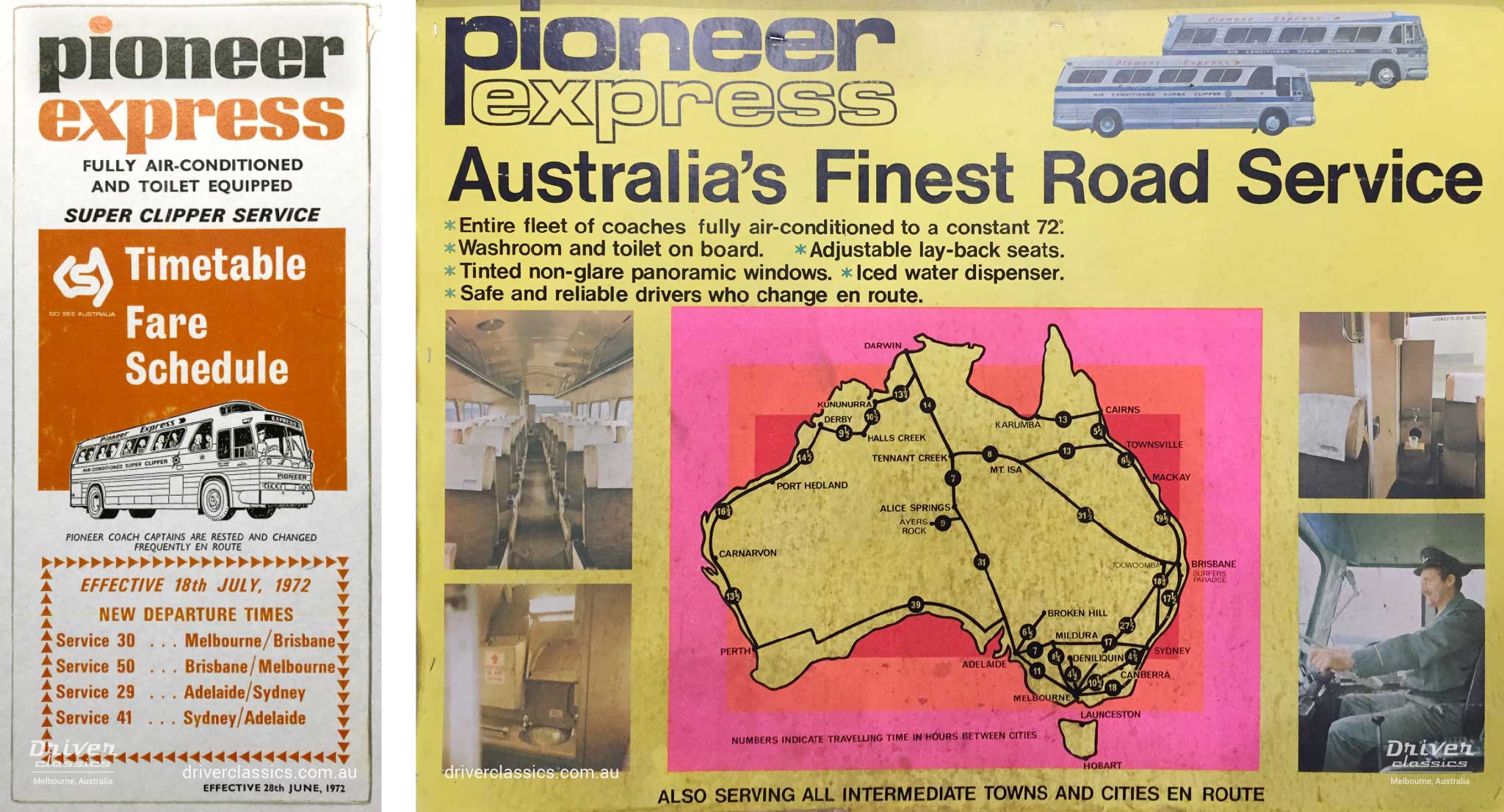 Our GMC PD 4107, fleet # IPC719, passed from Ansett Pioneer to Alan Crawford's Premiere Roadlines, Adelaide SA and then to Fawlty Tours, Adelaide SA, then Wayward Bus, Adelaide SA before acquisition by Driver Classics in 2007. It also featured in the movie Ghost Rider with Nicolas Cage.
The GMC PD 4107 is powered by a GM V8 2 stroke diesel engine, 568ci model 8V71, transversely rear mounted, with a 4 speed Spicer angle drive constant mesh transmission. The model designation PD-4107 stands for P - Parlour Coach, D - Diesel, 41 - 41 seats and the series, and 07 - the seventh model in the 41 seat series.