1962 Ford Thunderbird Convertible
Stunningly beautiful with inspiration from the space age
(Click on photos to enlarge) - Images free to share and distribute
The Story
The first Ford Thunderbird was released in the USA in 1955 as a competitor to Chevrolet's 1953 Corvette 2 seat sports car. Like the Corvette, the '55 Thunderbird was also a 2 seater. Its name was derived from the Native American legend of the 'Thunderbird' which spoke of beauty, power and light.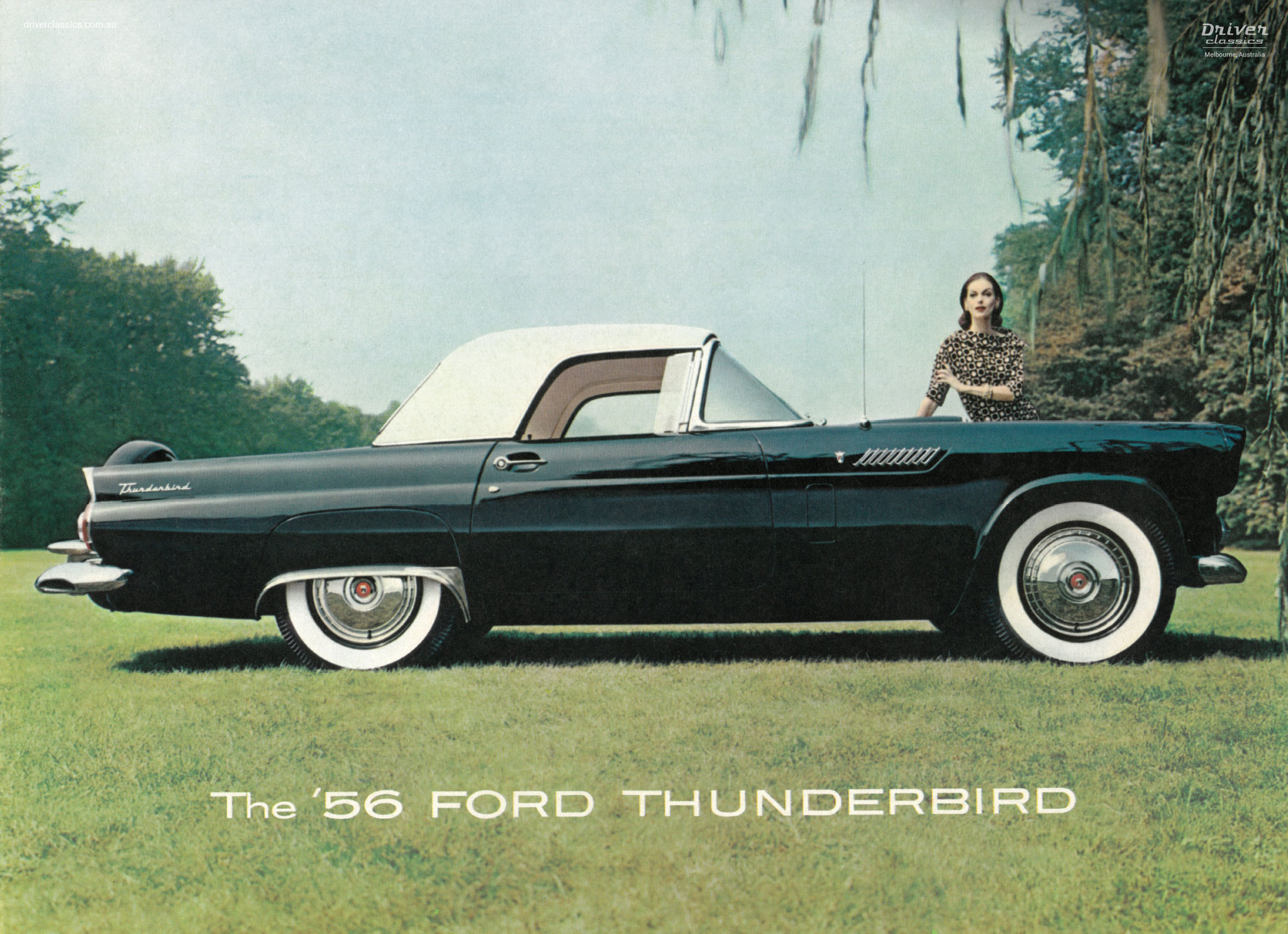 The 2 seat market in the US was limited and Ford senior management did not see a bright future for their stylish 'Baby Bird', so a 4 seat version was contemplated.

1958 saw the release of a new and different Thunderbird. It was to transform from a 'sports car' to a larger 'personal luxury' 4 seat car that would attract a larger customer base. To succeed it would need style and performance like never before…and succeed it did. 1955 production of the first 2 seat was 16,155 while 1960 production, the final year of the 'square bird' 4 seat, was 92,843.

The third generation of the T-bird was released in 1961 with all new styling inspired by the space age. Marketing tag lines for the new '61 T-bird declared "Unique in all the world" and "The new adventure in elegance". The sleek fuselage-like styling of the 1961-1963 Thunderbird series inspired the nick name 'Bullet Bird'. This third series of Thunderbird shared many common traits with the '61 Lincoln Continental including its cowl structure, headlights and the full length fender ridge.
For 1962, the Ford Thunderbird offered a mild facelift of the '61 T-Bird with a total of 78,011 of the '62s being built. The 1962 Thunderbird Sports Roadster of which just 1,427 were produced, had a factory fitted tonneau that hid the rear seats and gave the appearance of the original 1955 2 seater. The Sports Roadster tonneau featured two inverted U shaped headrests known as 'nacelles'. With the touch of a button the Thunderbird was able to conceal its convertible top automatically, but when the tonneau cover was removed, 4 seats were revealed.
The rear jet inspired taillights capped off a stunningly beautiful design. Ford's advertising for the 1962 Thunderbirds stated: "Sparkling with original ideas, from Swing-Away steering wheel to 'floating' rear view mirror…all crafted to Thunderbird standards of extraordinary quality".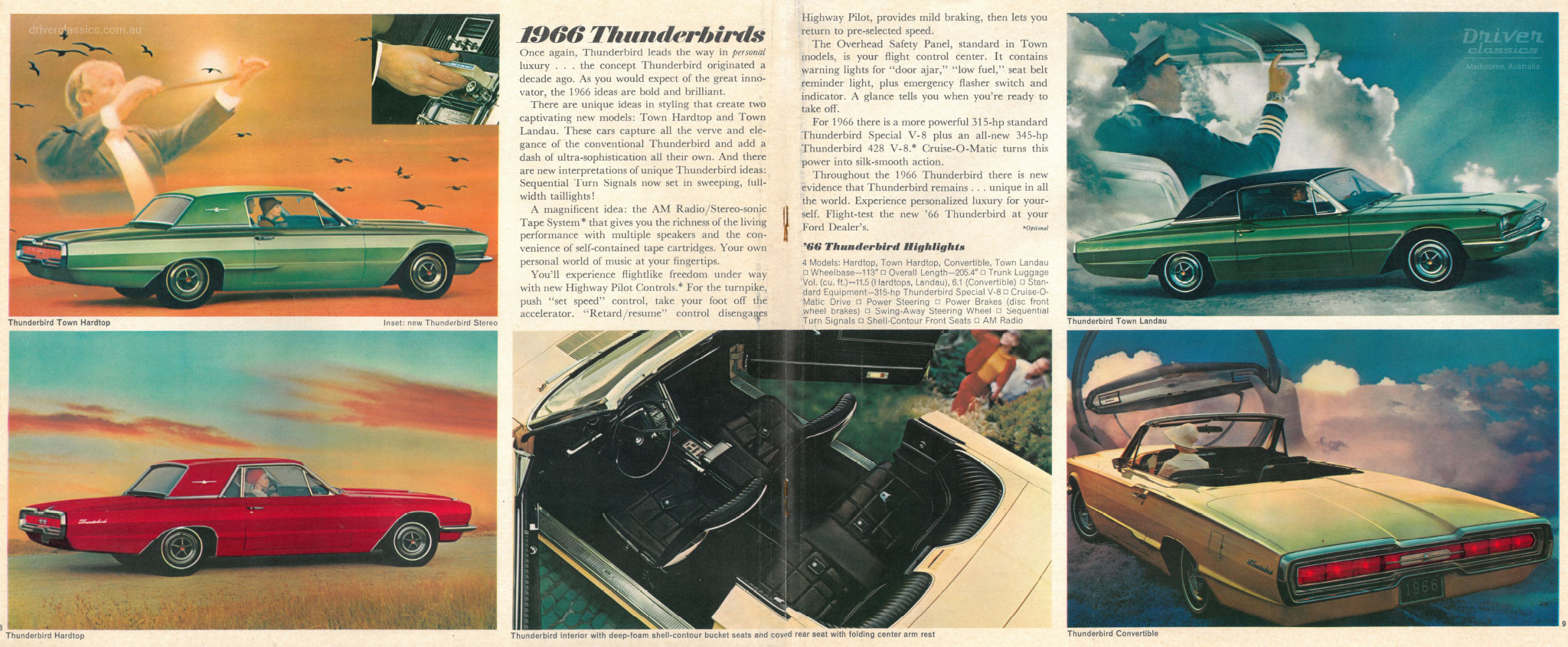 Ford continued Thunderbird production until 1997 and again revived it from 2002 until 2005 with eleven different series being offered from 1955. The final 2002 eleventh generation was again a 2 seater sharing its platform with the Lincoln LS, Jaguar S-Type and Jaguar XF.
Our 1962 Ford Thunderbird Convertible in Rangoon Red was purchased from Reg Merry, Greenvale VIC in July 2000 and features electric seats and electric windows.
The 'power dome' bonnet of this 1962 Ford Thunderbird concealed a Ford 390ci V8 and a 'Cruise-O-Matic' 3 speed automatic transmission.