1947 Bedford OB
Some loved them, some hated them - but private bus operators depended on them
(Click on photos to enlarge) - Images free to share and distribute
The Story
General Motors-Holden Australia (GM-H) began offering Bedford OBs as complete buses in 1947.
Of the 12,766 Bedford OB chassis built at Vauxhall-Bedford's Luton UK plant, all were conventional (engine out front) with around a dozen being built in forward control layout (flat front/body over engine).
GM-H imported the Bedford OB chassis from GM's UK Vauxhall-Bedford division, designed the body and began selling the Bedford OB as a complete bus, rather than body-on-chassis.
The private bus market in Australia before and immediately after WW2 was dominated by conventional layout pre-war buses from US manufacturers, such as Federal, White, Diamond T, GMC and Reo. GM-H itself had recently built complete Chevrolet buses.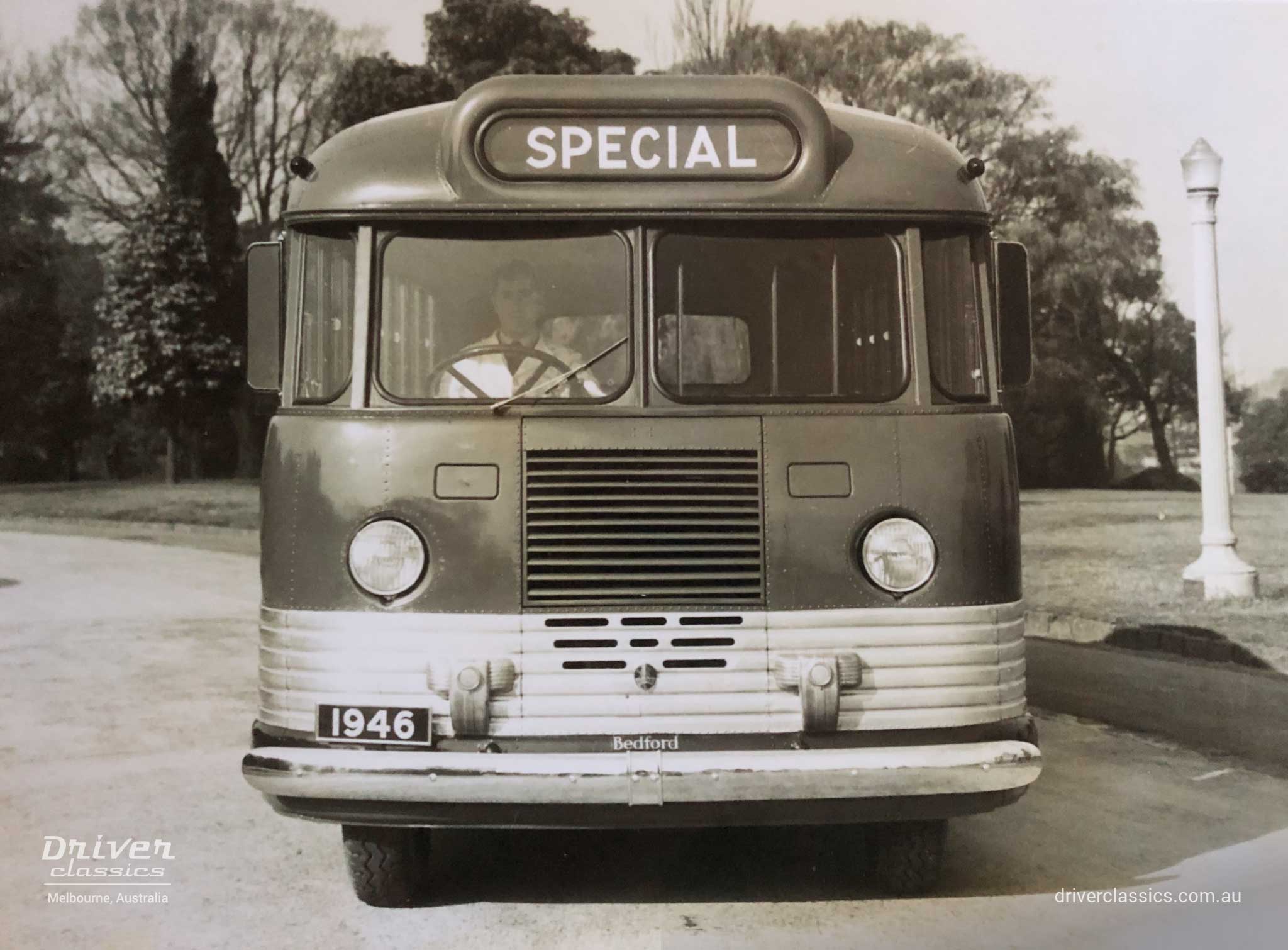 But GM-H wanted an all metal forward control bus, that was modern, different and bold, with a design that would set a new benchmark in Australia. Buses of the day traditionally had wooden frames but GM-H's construction featured a steel frame with aluminium panels solid riveted to the frame.
A scale model of the Bedford OB was constructed in February 1946 by General Motors to assist with the building of a full size prototype OB bus at GM-H's Woodville, SA plant.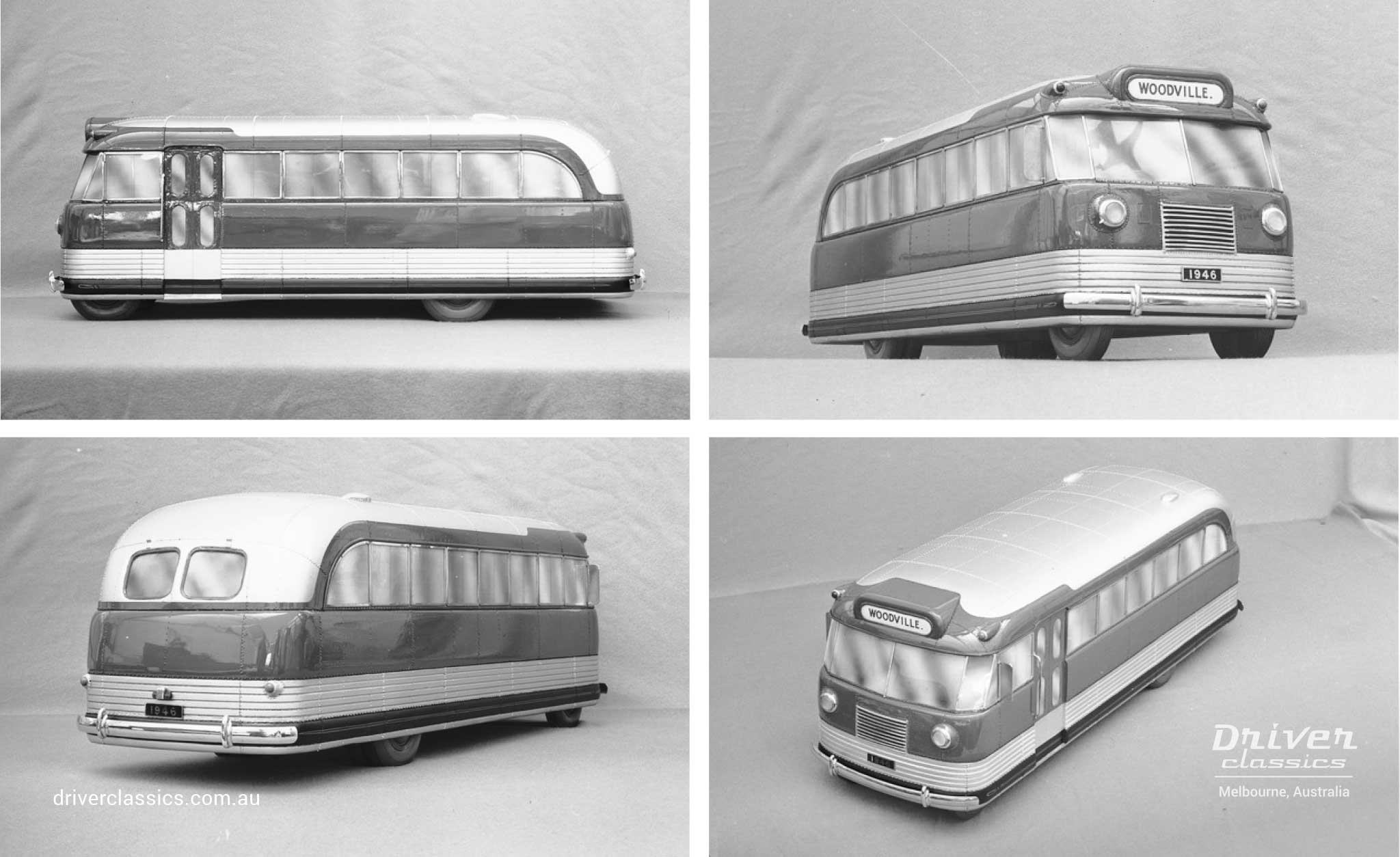 GM-H's Bedford OB body styling was dramatic…with enclosed wheels, the use of aluminium bright work and of course a fully flat front, all quite radical for the day and so different to anything else on the market. Compared to the conventional (engine out front) buses of the day, the Bedford OB looked more like a spaceship had landed! The all-around aluminium lower bright work styling feature appears to have been borrowed or at least influenced by GM USA's unique Parade of Progress display buses used in Motorama shows throughout the USA at the time.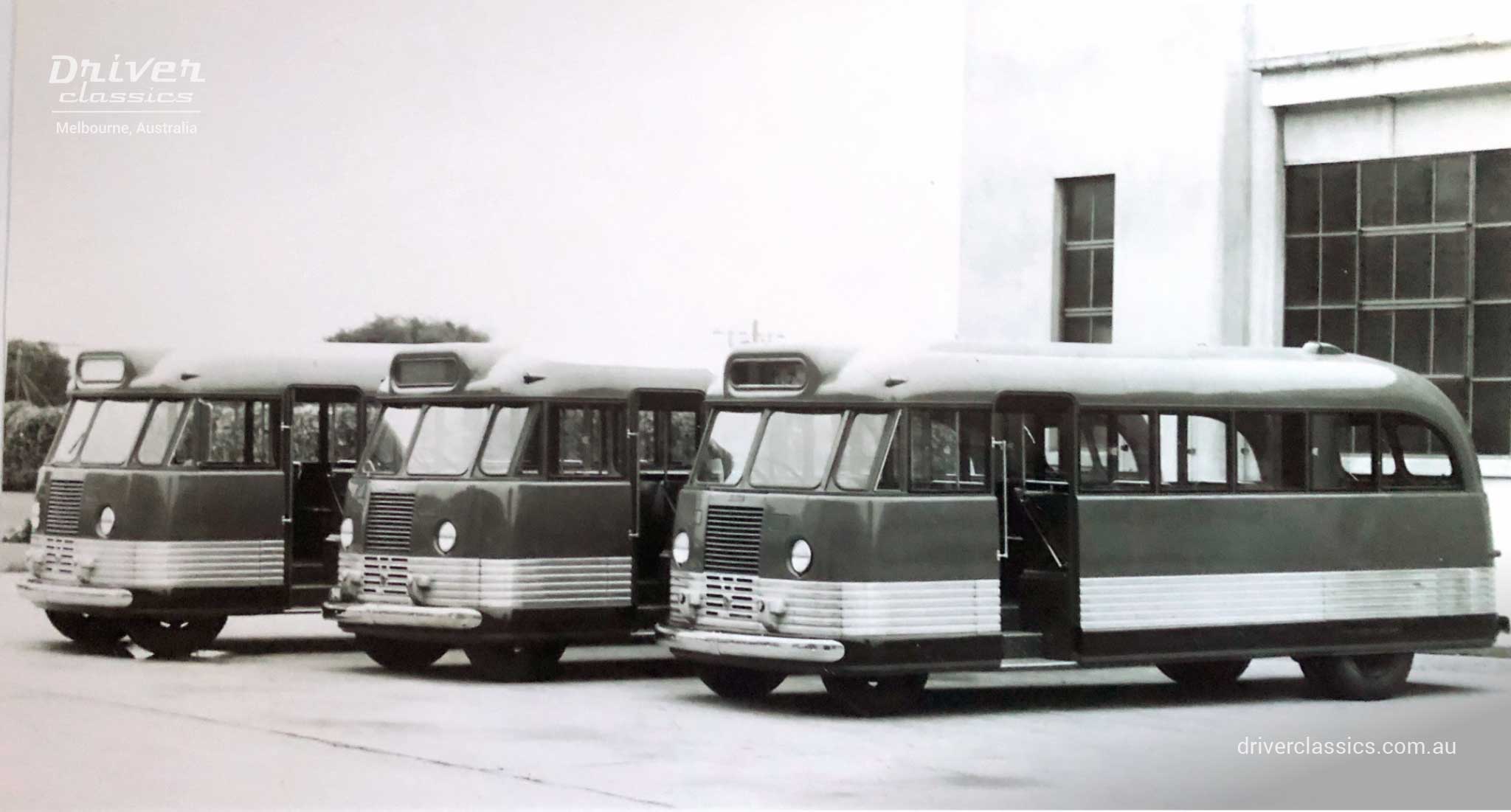 A noticeable design difference between the scale model and the full size bus was the addition of elaborately styled park light fittings on each side above the front bumper. These beautifully designed pressed aluminium fittings were added to cover a protruding steering arm on the driver's side of the bus as a result of the modification from conventional to forward control layout.
GM-H decided to modify the Bedford OB chassis for its Australian release to a flat front, forward control design. Conventional Bedford OB chassis arrived from the UK in CKD form and were assembled and modified to forward control by GM-H locally. To achieve maximum seating, GM-H moved the controls 12 inches further forward and to assist with quite heavy steering, fitted a locally cast 3 inch larger aluminium steering wheel with a 20 inch diameter.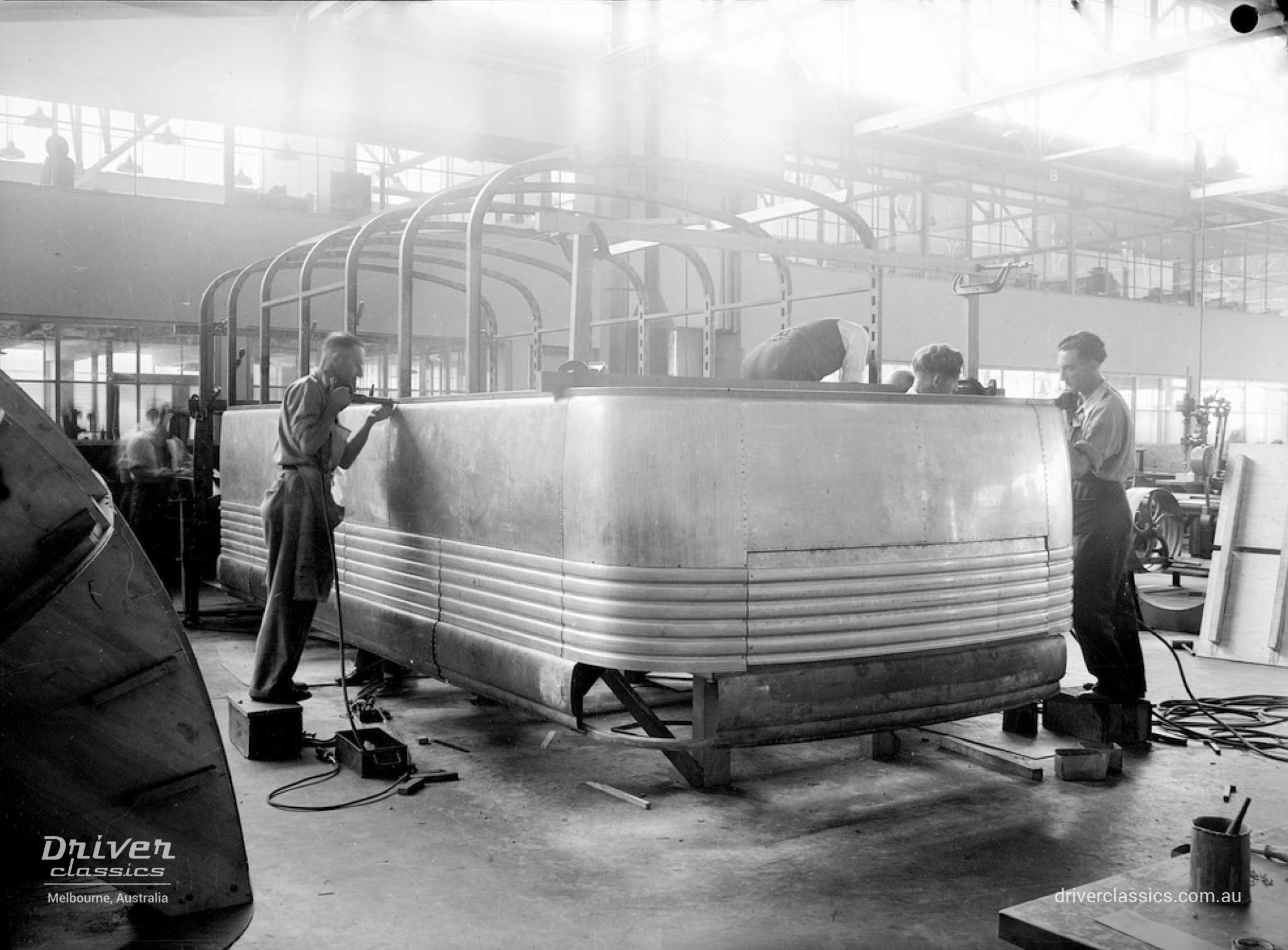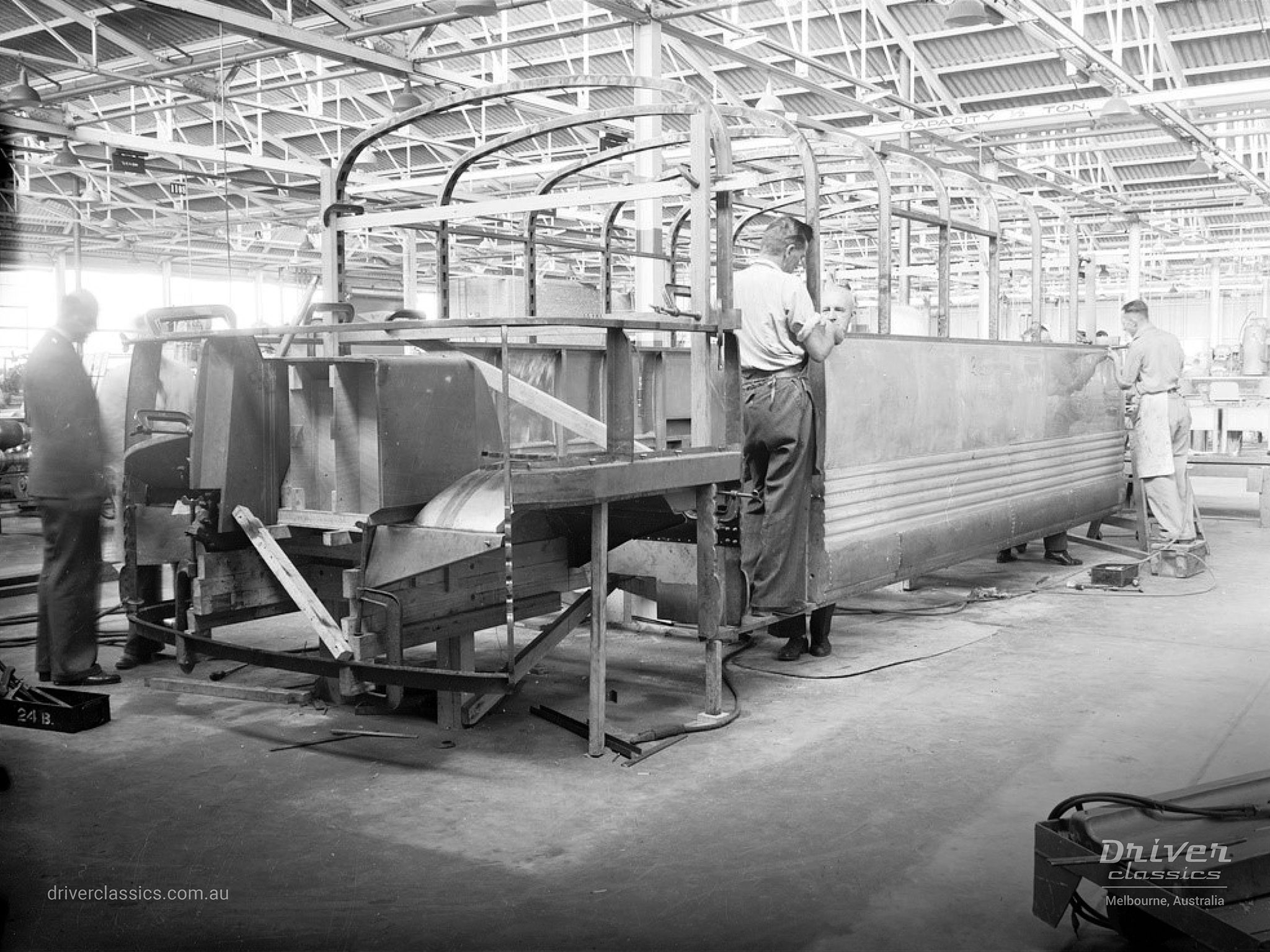 GM-H originally intended to build all bus bodies in-house, but with the pending introduction of their new Holden motor car in 1948, all GM-H resources needed to be redirected to Holden car production.
GM-H now needed to find a different way of building bodies on its Bedford OB chassis. It is unclear whether GM-H began building Bedford OBs at its Woodville, SA plant, its Fishermans Bend, VIC plant or both plants. But in any event, GM-H's Fishermans Bend, Melbourne VIC plant began modifying OB chassis and outsourced the body building task to CAC (Commonwealth Aircraft Corporation) located nearby to the GM-H Melbourne plant.
CAC was a builder of aircraft, but as WW2 had recently ended, CAC was looking for additional work to maintain its staff levels. The contract offered by GM-H suited CAC, so they began building buses right alongside aircraft production lines.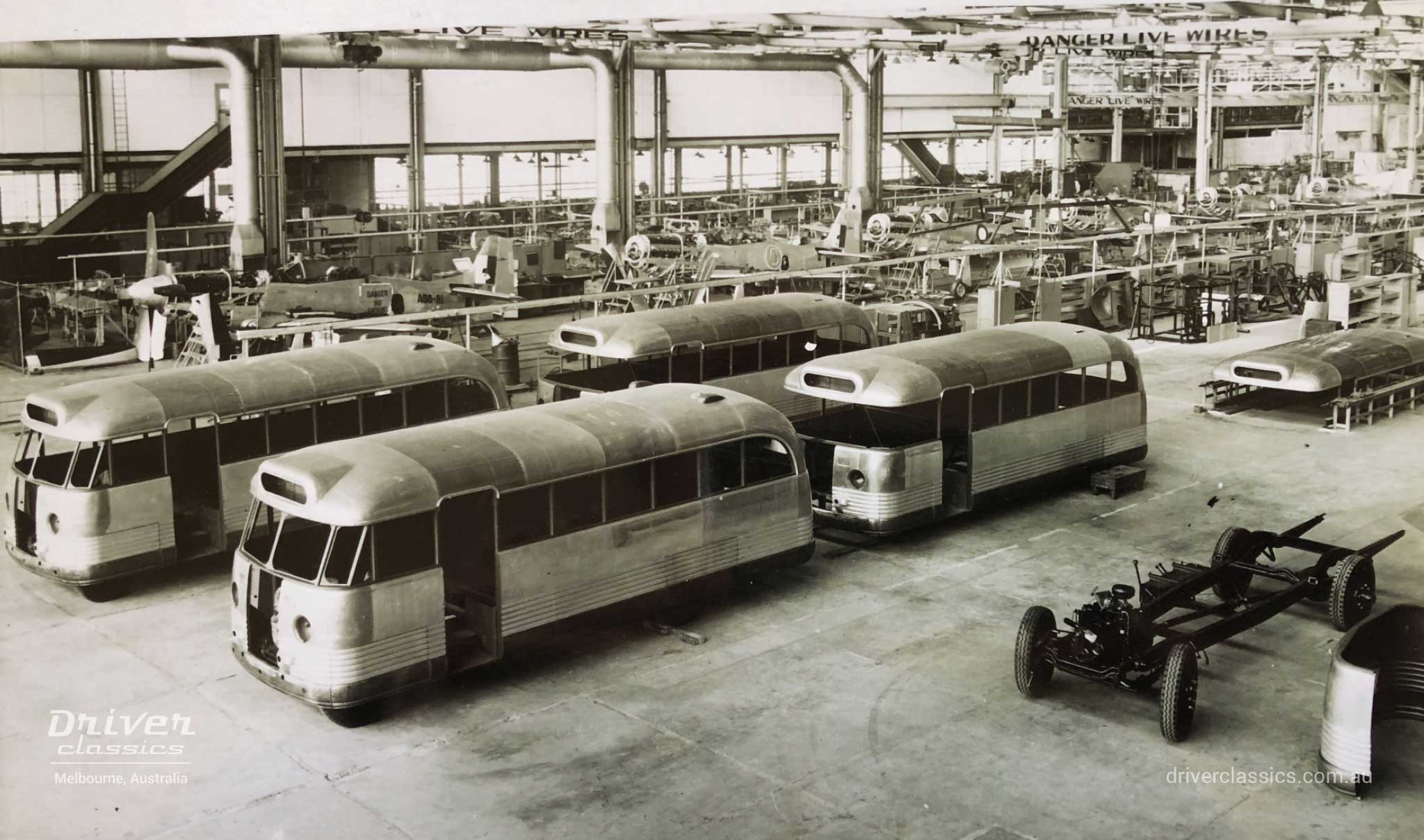 GM-H established exclusive distribution of Bedford OBs through its dealer network while withdrawing the opportunity for other bus body builders from building on the Bedford OB chassis. However, the similar Bedford 'O' series conventional truck chassis was still accessible by other bus body builders.
GM-H advertising from the period promoted the Bedford OB as the 'Forward control Bedford "Transit"…the better bus' in 27 and 33 passenger variants on two different wheel bases.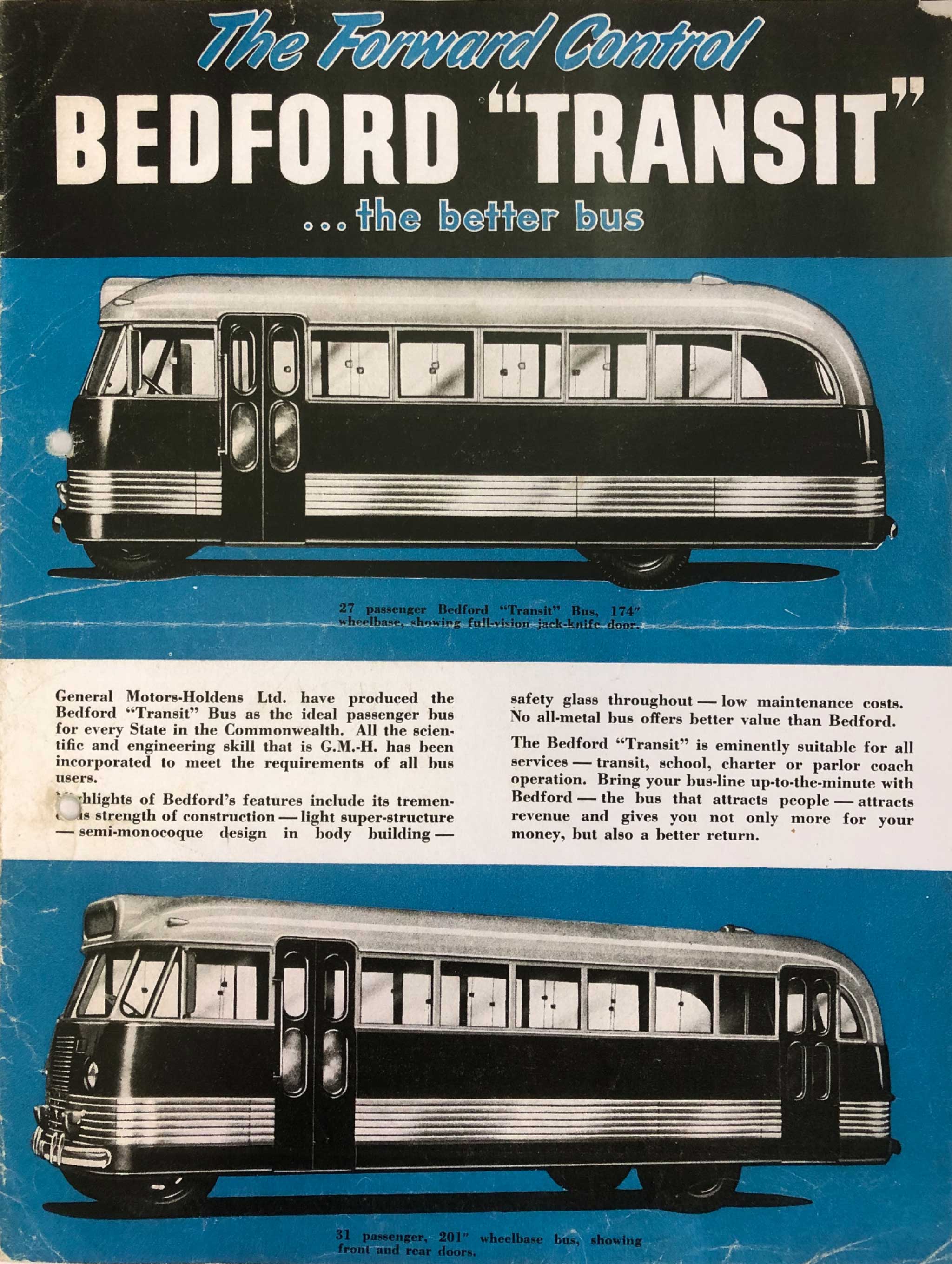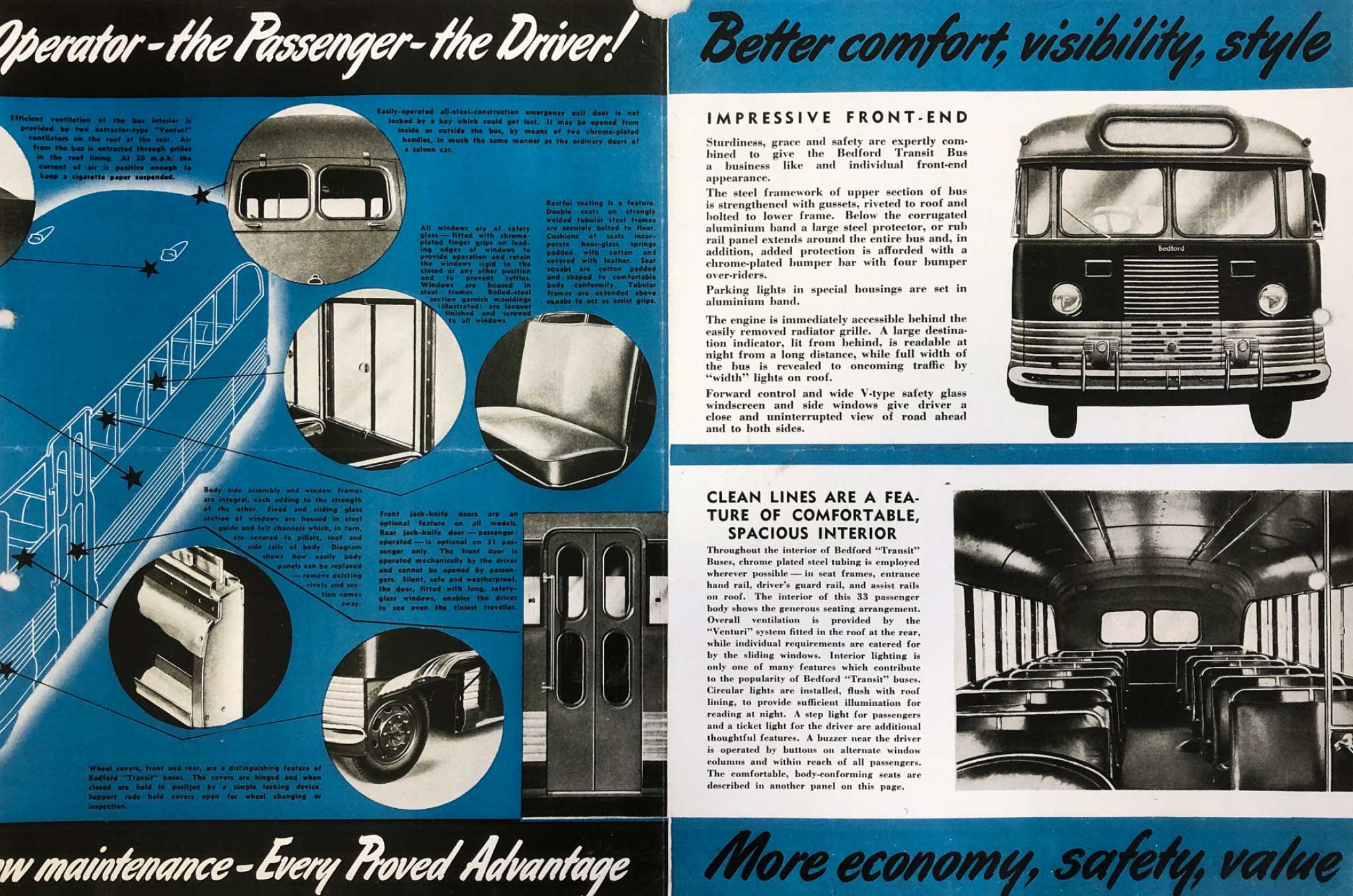 The Bedford OB was hugely successful for GM-H in Australia with 932 produced (plus the Adelaide prototype) from 1947 until 1952, at which time it was replaced by the larger Bedford SB series. The Bedford OB's modern forward control layout combined with government post war currency restrictions limiting trade with the USA, resulted in the Bedford OB dominating the Australian private bus market, especially in the State of Victoria.
The Bedford OB was a work horse of a relatively basic design. Drivers and owners either loved them or hated them…sometimes at the same time. The high pitched whine of the transmission was perhaps its most notable and endearing feature, but above all it was cost effective and reliable, attributes sorely needed after WW2.
Driver Brothers purchased Bedford OBs after WW2 and continued purchasing Bedford OBs, SBs, VAMs and a single YRT until the 1970s with the last Driver OB still operating in commercial service in 1967.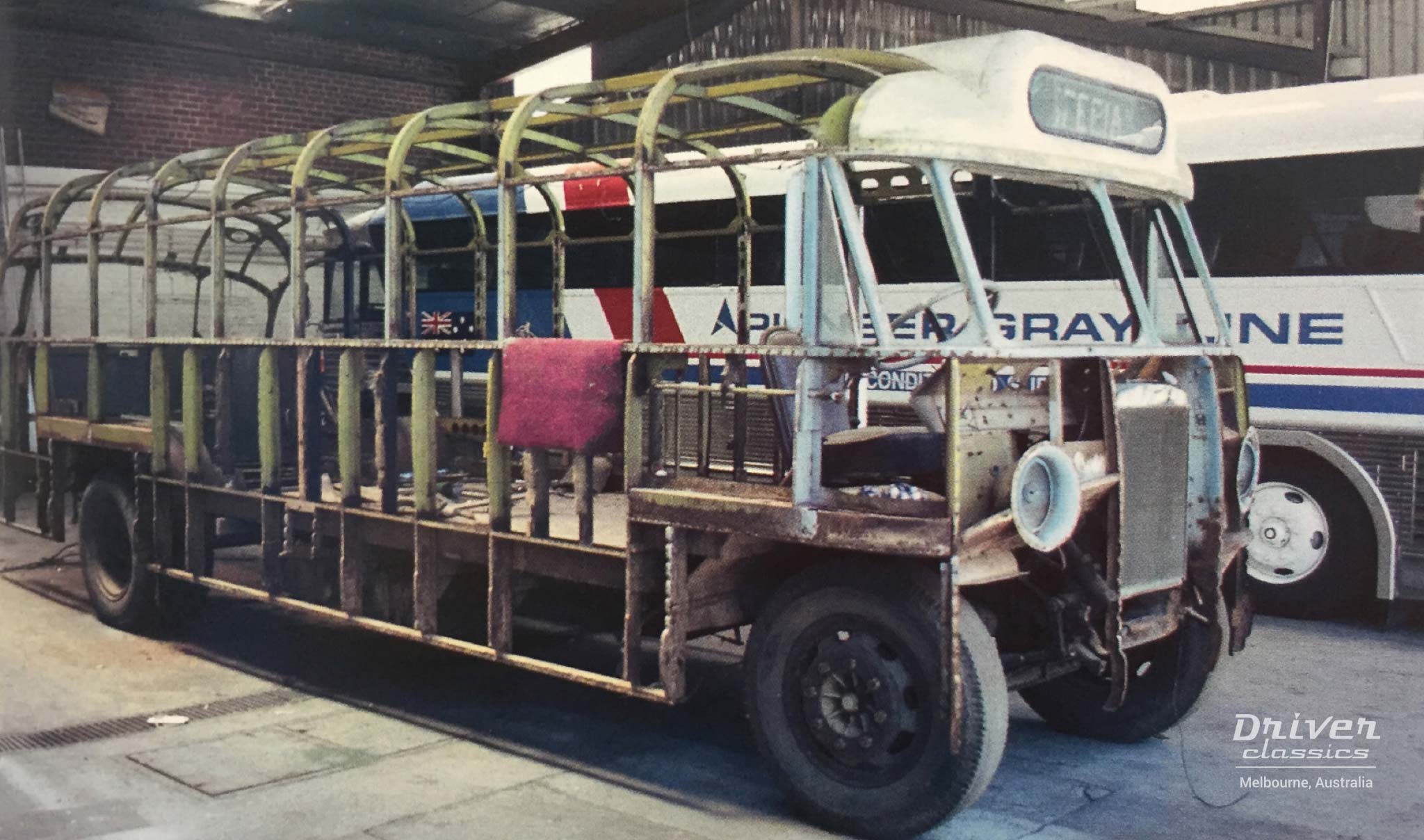 Our Bedford OB was purchased from the Victorian Bus Preservation Association in May 1996 and received a full restoration right back to the frame. It now represents #3 from the Driver Brothers fleet in 1947. Bedford OB #3 was publicly unveiled in November 2007 at the Historic Commercial Vehicle Show at Sandown in Melbourne.
This Bedford OB is powered by a Bedford 214ci, 6 cylinder petrol engine with a 4 speed constant mesh transmission. Bedford's OB model designation signifies 'O' as the model series and 'B' for bus.