1936 Federal
with Grummet body
A sturdy and economical 'work horse' for 1930s and 40s Australia
(Click on photos to enlarge) - Images free to share and distribute
The Story
In 1910, the Bailey Motor Truck Company of Detroit, Michigan USA changed its name to the Federal Motor Truck Company. In the thirties and early forties, US sourced chassis' such as GMC, Diamond T, Reo, International, White, Ford and Federal were extremely popular with Melbourne private bus operators, but the Driver Brothers preference was for Federal, in part due to the Federal dealer/agent who impressed them greatly.
Driver Brothers first 12 passenger Federal, arrived in December 1935 and it replaced a 1934 Bedford WHB. A second 12 passenger Federal followed shortly after in January 1936 also replacing a 1934 Bedford WHB. In December 1936, this now preserved 19 passenger Federal arrived in the Driver Brothers fleet and was followed by further 19 passenger Federals in 1937 and 1938, and 'a war time special exemption delivery' in 1941.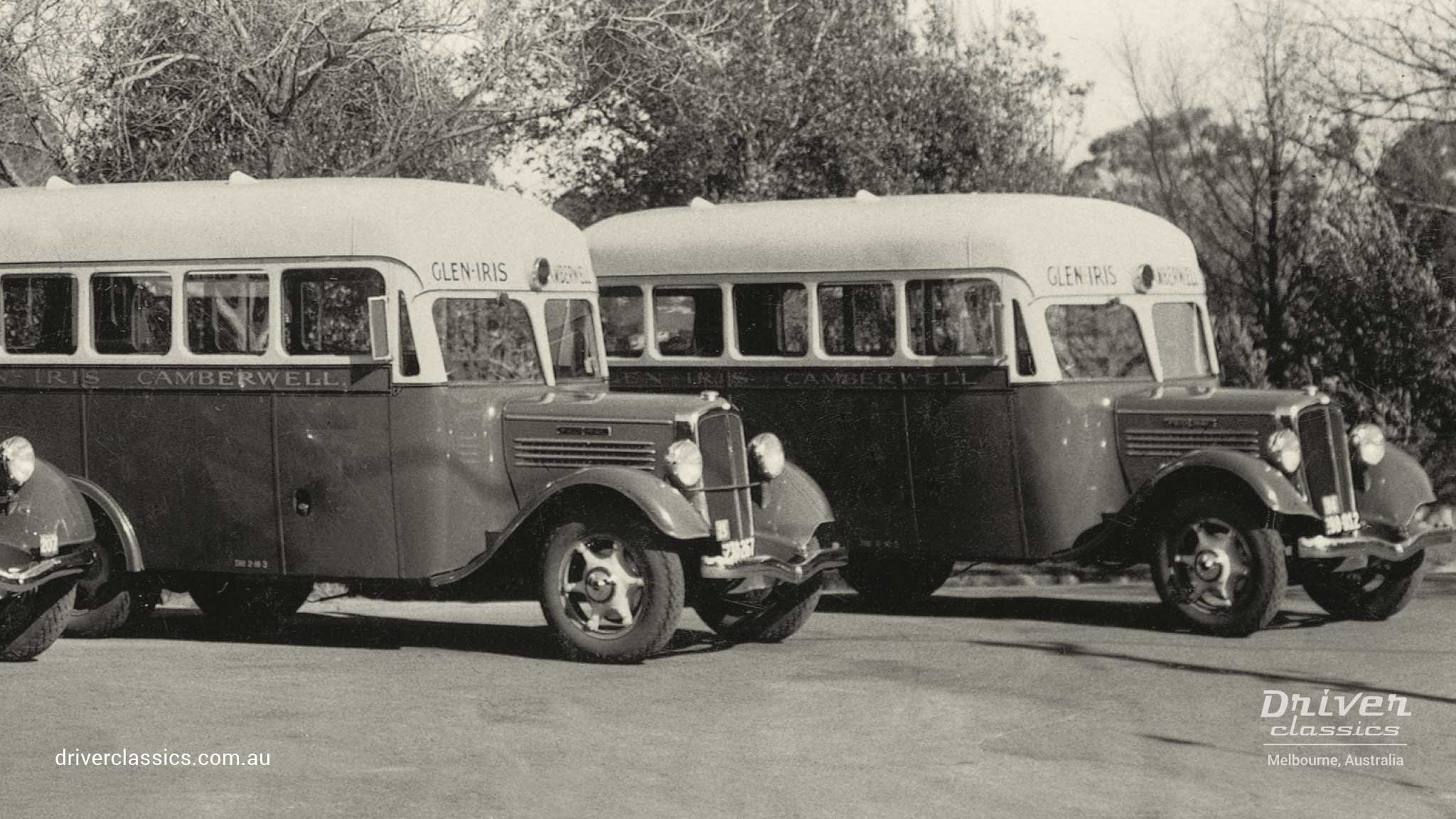 Driver Brothers purchased 3 different Federal models between 1935 and 1941, but other than size, all had similar specifications. The first were 12 passenger models in Federal's Silver Anniversary series from 1935. They were identified by 4 horizontal chrome bars, mounted on the side of the engine cowl with a Federal nameplate above the bars and a drop centre front bumper.
The second model from December 1936 was Driver Brothers first 19 passenger bus and this is the example that we have preserved in our Driver Classics collection. On this model, the side of the engine cowl featured 3 chrome bars placed over vertical louvers with the Federal name on the centre bar and it also had the drop centre front bumper.
The final series from 1938 became known as the 'bullnose' with a modern wrap-around grille, 3 chrome bars on the side of the engine cowl with a circular emblem containing the Federal name and this time, a straight front bumper.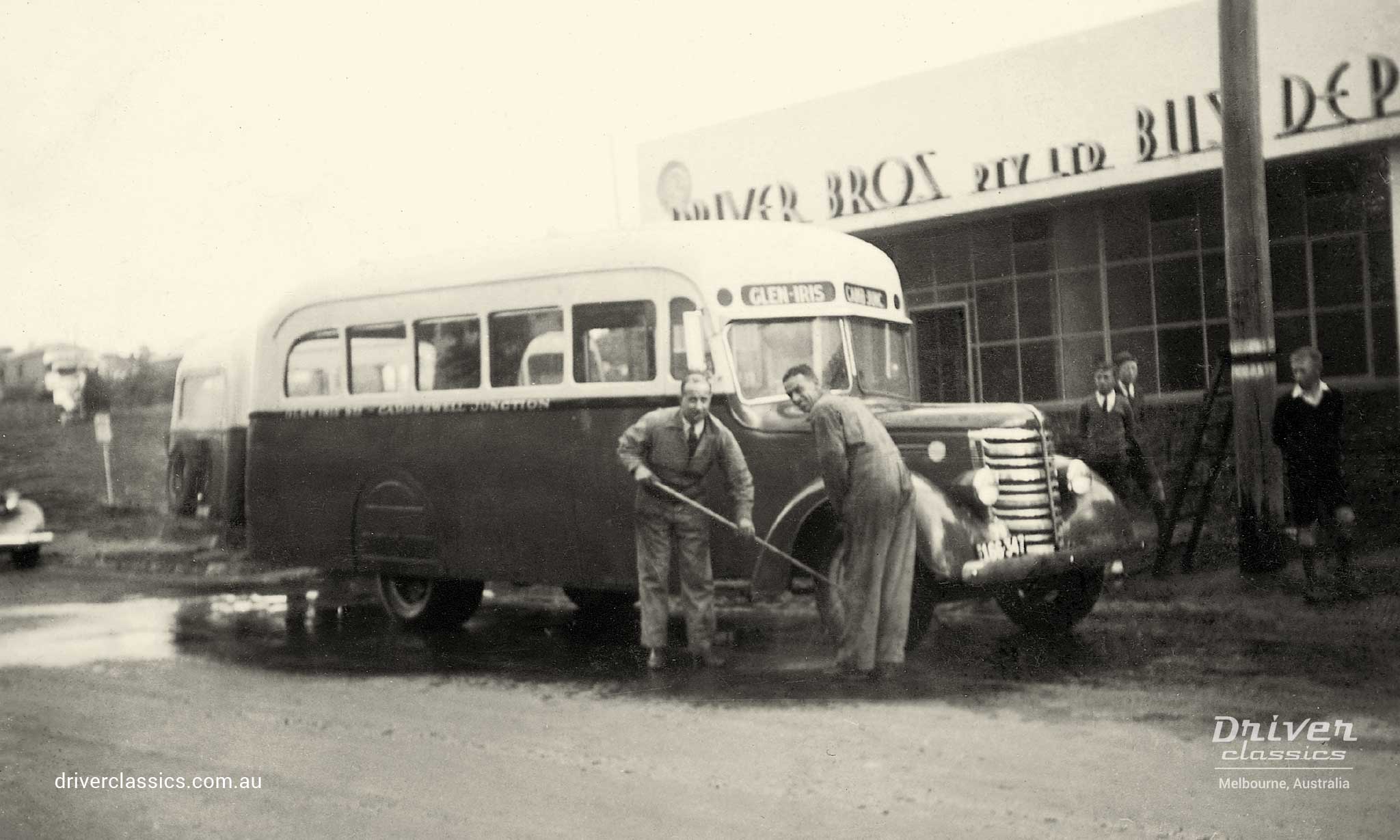 "With Federal at the four corners of the Earth" – that was the headline used on Federal's 1935 Silver Anniversary brochure highlighting the significance of the export market. Federal trucks and chassis' were now shipped to 131 foreign ports including Hong Kong, Africa, Syria, Japan, Australia, Spain, India and China. The Federal chassis' were partially disassembled and completely boxed for export shipment. "The Silver Anniversary Federals are as sturdy as they are beautiful!" stated Federal's advertising.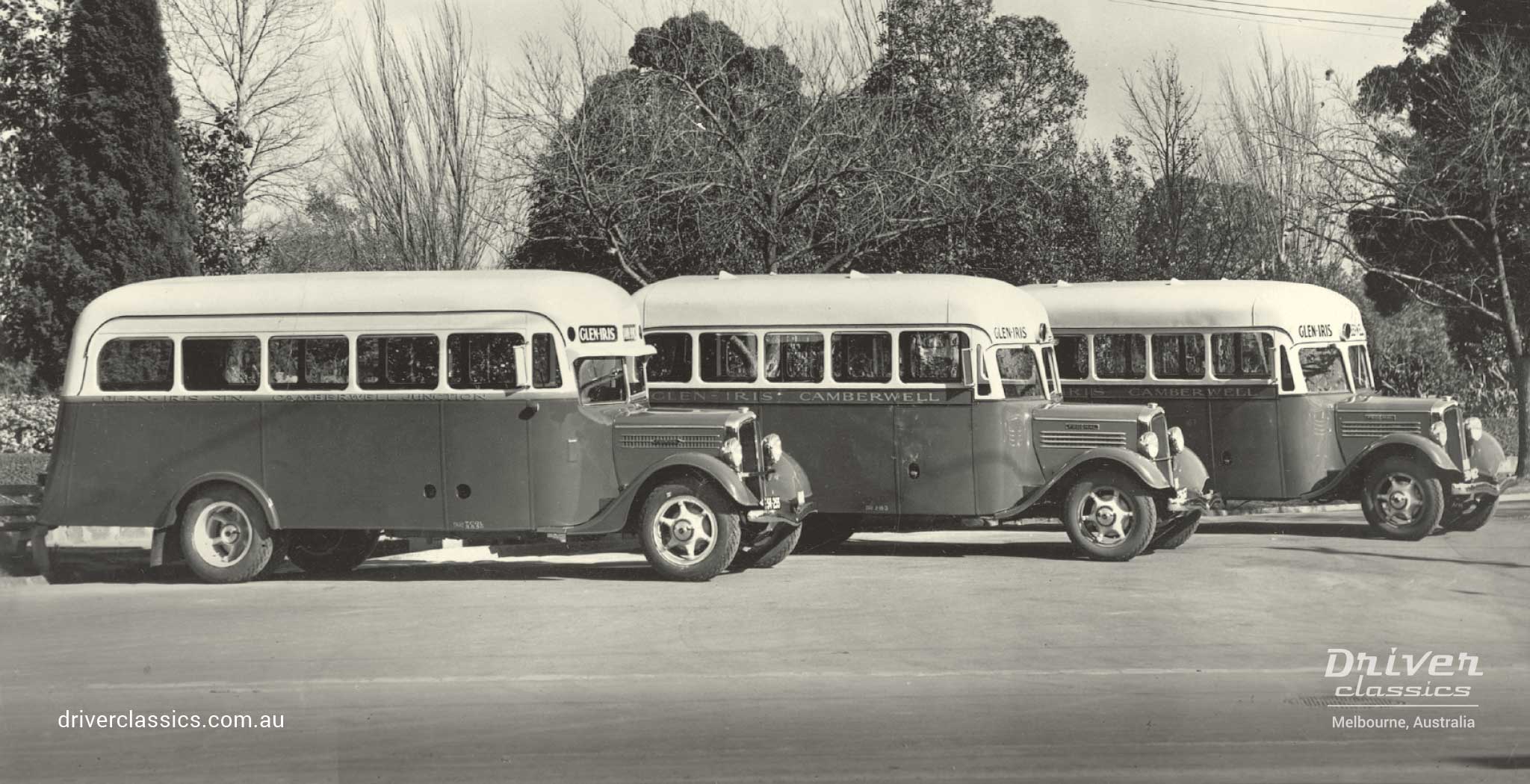 With the outbreak of WW2, all new commercial vehicles began to be seconded by the Australian Army. With new vehicles unavailable, the pre-war Federals had to last the duration of the war, which was obviously unknown at the time. With good servicing practises and skilled repairs, the Federals performed outstandingly well for the duration of the war years.
At the conclusion of the war, General Motors-Holden offered a modern, radically styled forward control bus, including both body and chassis – the Bedford OB. Although the Federals had a proven track record, many operators, including Driver Brothers, switched away from Federals and similar vehicles, to this modern post war design, rather than the traditional conventional layout of the Federal.
This 1936 Federal, Driver Brothers fleet #2, is believed to be a Federal Model 20. Federal #2 carried out eleven years of reliable service and was sold in December 1947 with the arrival of the new Bedford OB.
Our Federal was re-discovered in 1977 by bus enthusiast Charles Craig who found it in a barn on a farm in Bachus Marsh, Victoria. Although dusty and full of junk, it was in surprisingly good condition. Charles subsequently purchased the Federal and invited Eric Driver to authenticate its originality. Eric Driver confirmed it was indeed ex Driver Bros Federal, fleet #2.
After garaging and maintaining the Federal for a number of years, in May 1989, Driver Bus Lines purchased the Federal back from Charles Craig.
The Federal Model 25 chassis was built in Detroit, Michigan USA and the body was built by Grummet body builders. H. A. Grummet was established in 1926 by Hugo August Grummet in West Brunswick, a suburb of Melbourne.
This Federal is powered by a Hercules 228ci, 6 cylinder, JXA petrol engine with a Clark 4 speed constant mesh transmission.