1968 Ford Fairlane 500
(ZB Series)
The car that introduced luxury to more Australians than any other in the 1960s
(Click on photos to enlarge) - Images free to share and distribute
The Story
The 1968 ZB Fairlane was a slightly face lifted version of the 1967 ZA model. The ZA to ZD series of Fairlanes were the first home grown Fairlanes that were designed and developed for the Australian market. All previous Fairlanes were designed in the US and assembled in Australia, usually with parts supplied from Ford of Canada.
This range of Fairlanes used the Falcon XT platform, but with a 5 inch longer wheelbase of 116 inches and an overall length of 196 inches. The front part of the car was essentially an Australian Falcon with a locally designed grille and twin headlights, while the rear panels and boot were imported and of US design. The comparable US Fairlane of the '67 and '68 era had a stacked headlight arrangement which did not appear in Australia until the ZC model.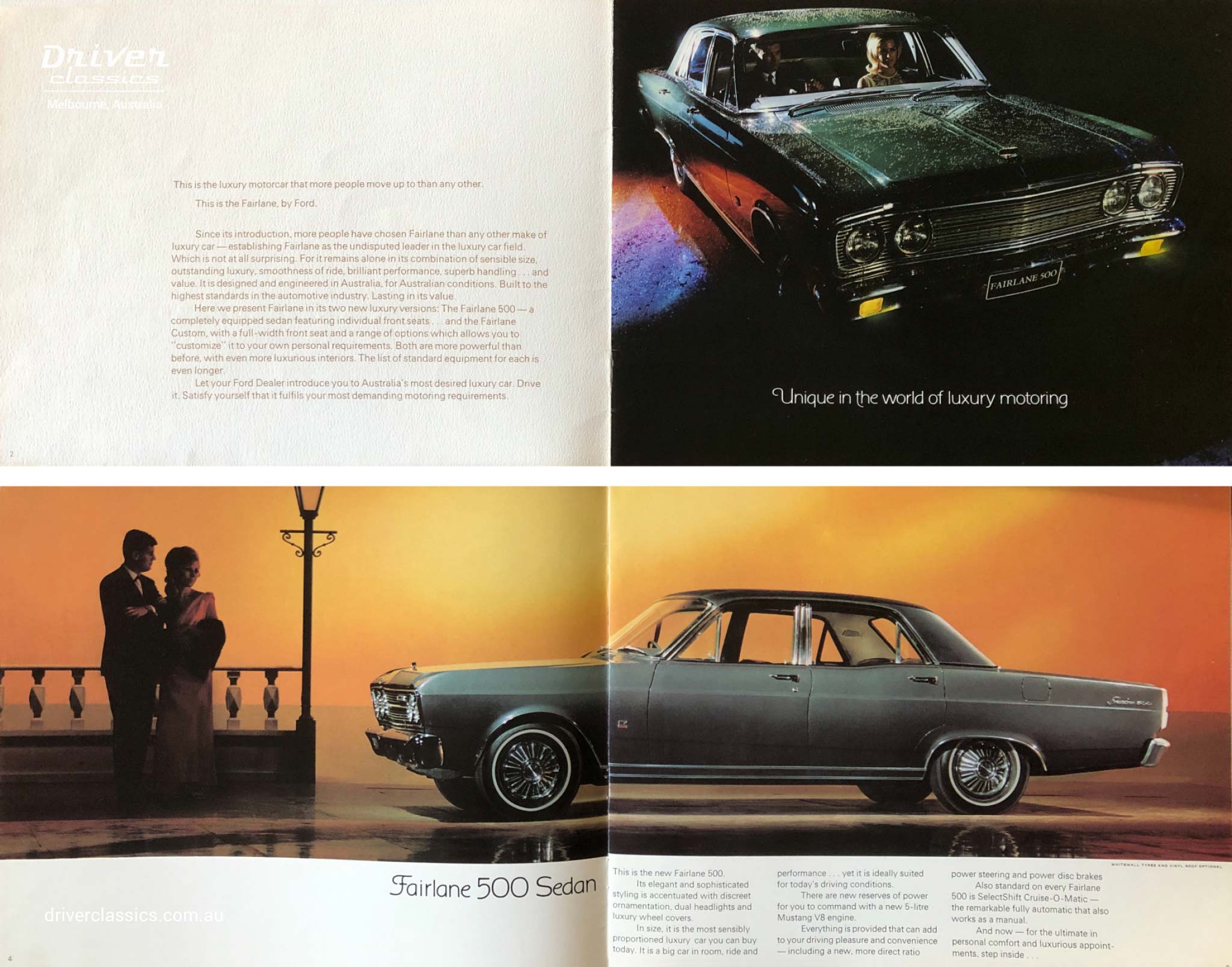 The popularity of the Fairlane grew rapidly and it soon became a leader in its class. Cars at a similar level of luxury were often double the price. Total production for the Fairlane ZB model was 10,708.
Ford advertising at the time stated: "This is the luxury motorcar that more people move up to than any other car".
The Fairlane Custom was the base model while the Fairlane 500 was the top of the range and came equipped with "Twin- Comfort lounge" front seats, a "Mustang" V8 engine and a "SelectShift Cruise-O-Matic" automatic transmission.
The '68 Ford Fairlane 500 is powered by a Mustang V8, 302ci petrol engine with a 3 speed automatic transmission.