1959 Cadillac Coupe de Ville
Simply Awesome - Excessive and outrageous styling with the world's largest tail fins
(Click on photos to enlarge) - Images free to share and distribute
The Story
Simply awesome - Excessive and outrageous styling with the world's largest tail fins on a production automobile! Cadillac's design philosophy at the time was heavily influenced by jet aircraft and the global space race. This can be seen in the tail light design representing the exhausts of a jet.
The '59 Cadillac represents the pinnacle of post war prosperity in the USA. At a time when the rest of the world was rebuilding, Cadillac was setting the trend for future consumerism.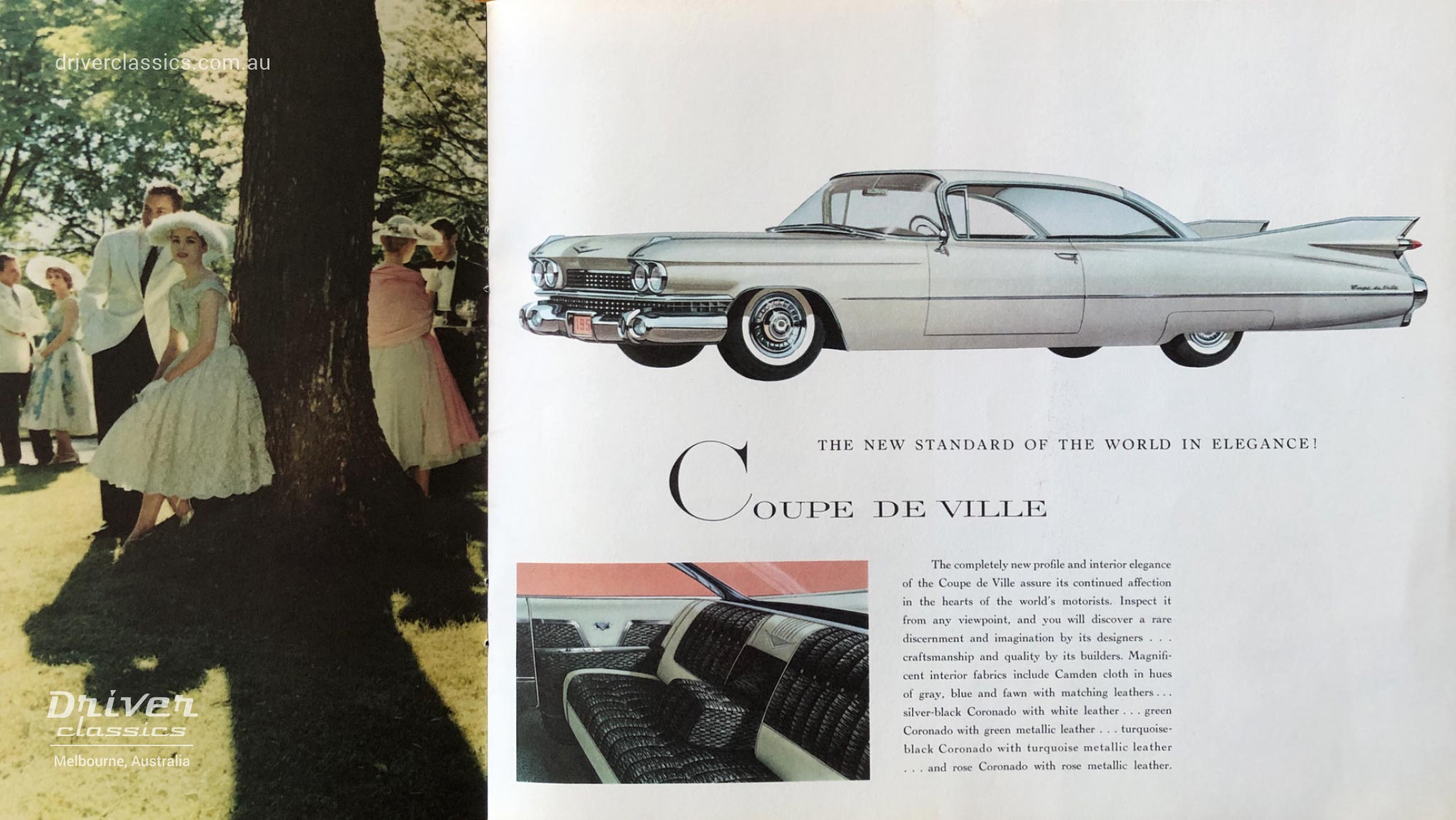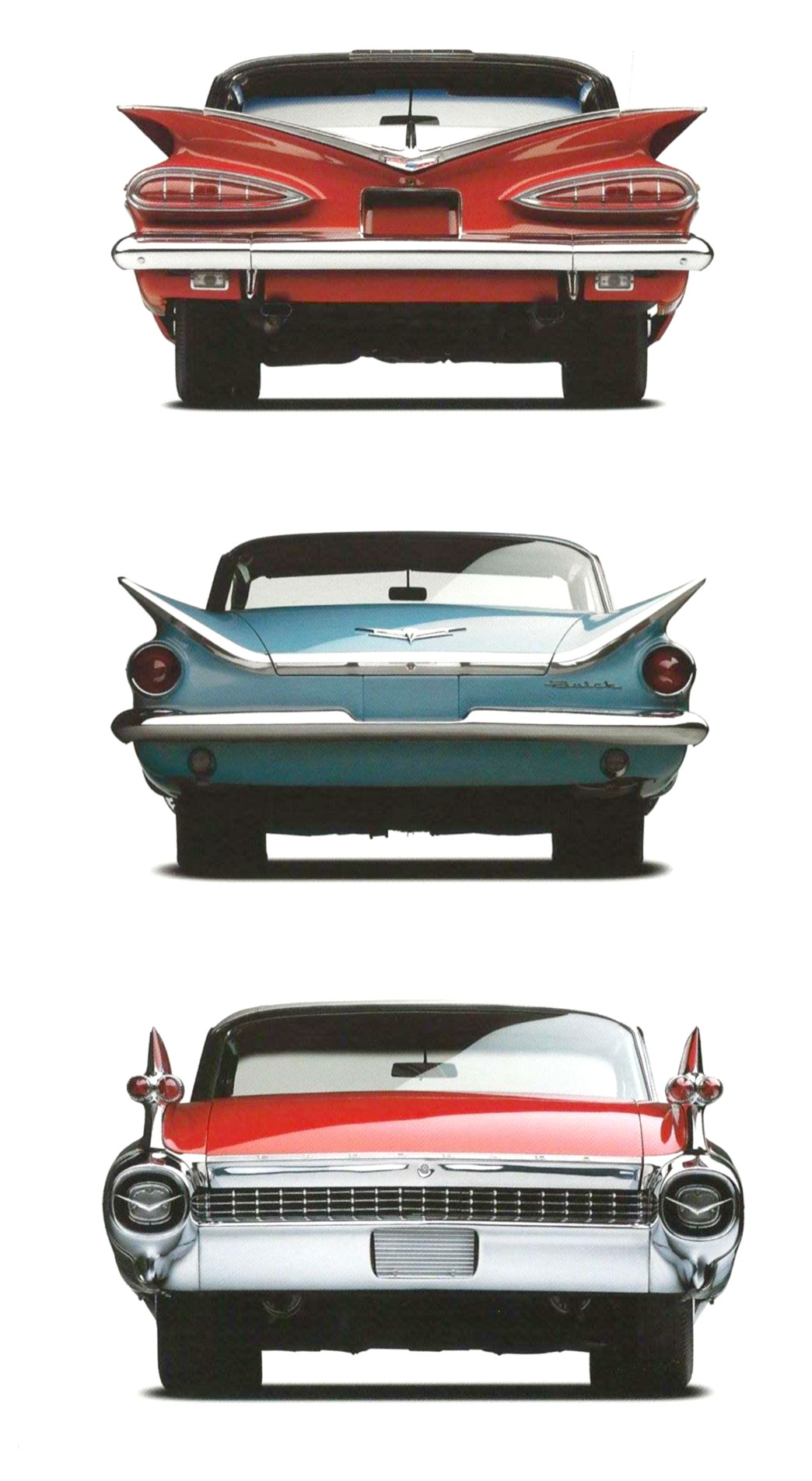 The Cadillac Coupe de Ville measures 18 foot 9 inches and weighs in at 4750 pounds, a large vehicle even for its day.
Cadillac's total production in 1959 was 129,923 cars and 21,924 were Coupe de Ville's. Notable options on the '59 Cadillac's were cruise control, 'Autronic Eye' automatic headlights and air suspension, all features that were way ahead of their time.
Cadillac's 1959 advertising says: "In its great beauty and majesty…in its fineness of performance…in the elegance of its Fleetwood interiors…and in the skill of its craftsmanship…it is far and away the finest fruit of Cadillac's unending quest for quality."
Our 1959 Cadillac Coupe de Ville was meticulously restored in Adelaide, SA around the early nineties. Ralph Plarre of Essendon, VIC acquired the 1959 Cadillac soon after completion of the restoration. Ralph was also president of the Cadillac La Salle Car Club of Victoria at the time.

Ralph's 1959 Cadillac was not actually for sale but during a casual conversation with Ralph about the car and how hard it was to find a top condition Cadillac, Ralph surprisingly said that he may agree to sell it as he had plans for another Cadillac. Driver Classics subsequently purchased the '59 Cadillac from Ralph in 1997.
The 1959 Cadillac Coupe de Ville is powered by a 390ci V8 petrol engine with a 4 speed Hydra-matic automatic transmission.