1948 GM PD-4151 Silversides
(#349)
Awaiting Restoration
A US Greyhound intercity express coach for the 1940s
(Click on photos to enlarge) - Images free to share and distribute
The Story
Prior to WW2, GM in the USA was developing a new coach which was to become known as the Silversides, because of its fluted aluminium siding. The original pre-war coach was 33 feet long and had a petrol engine whereas post-war Silversides were 35 feet long and used a diesel engine.
There were 1,643 GM PD 3751 Silversides built in 1947 and 1948. The PD 4151 followed later in 1948, with 357 being built and the major change being seat capacity increasing from 37 to 41.
Of all the Silversides built, only 10 were built with restrooms, eight being PD 3751's and two being PD 4151's.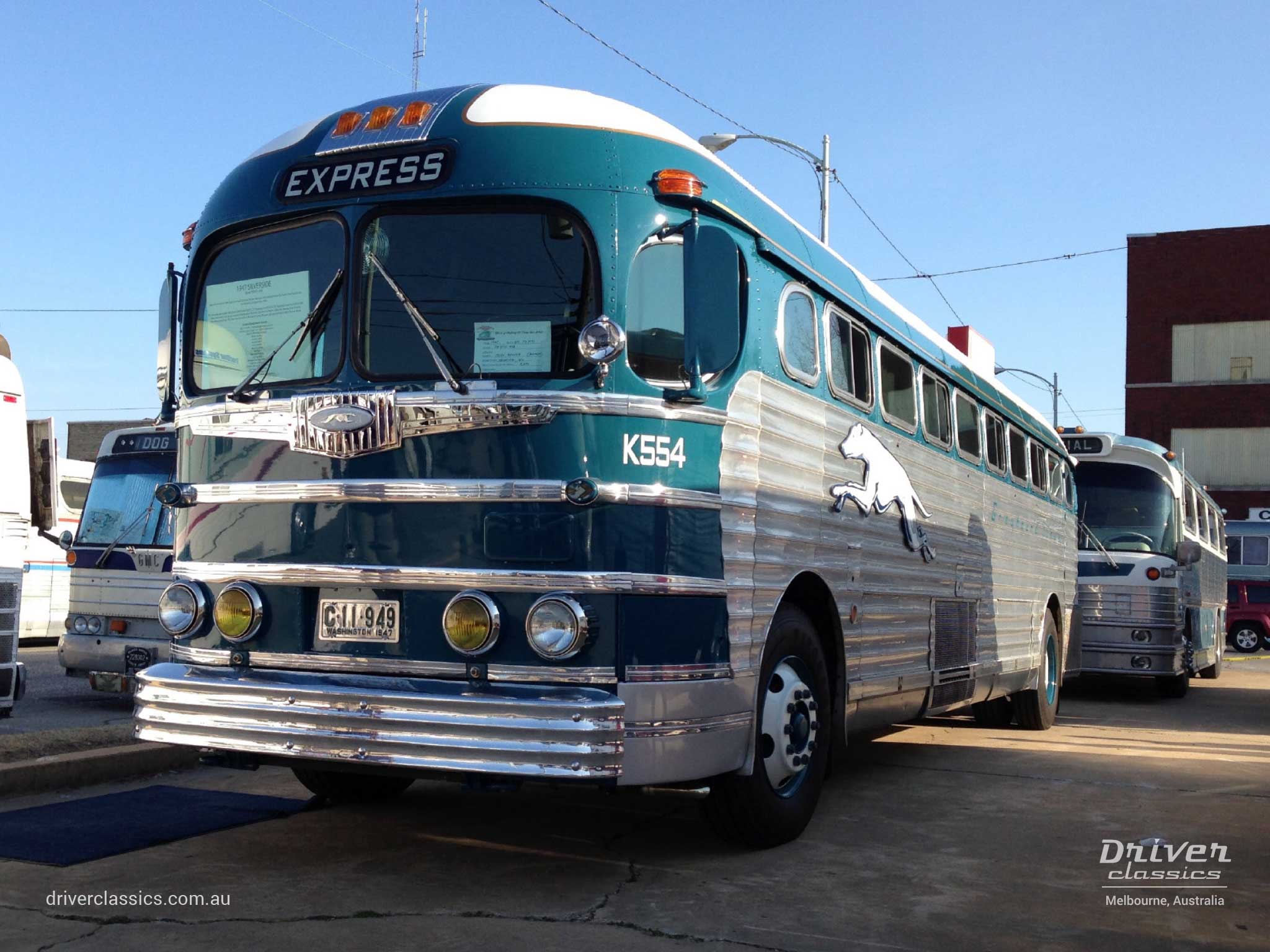 This PD 4151 was a 'limited' model with special seating layouts, white steering wheel and a restroom. It operated for Pacific Greyhound primarily on the San Francisco to Reno, Nevada route and had Greyhound fleet number 819.
Greyhound sold the coach to Mr Harley in South Carolina who owned it for 20 years. From there it went to Mr Harley's brother, also in South Carolina and onto Brian Kenny in Georgia. Then Australian bus enthusiast Paul Wright from the Gold Coast, Queensland purchased the Silversides in 2006 and had it shipped from the USA to Australia in 2007. Driver Classics purchased the Silversides from Paul in 2014.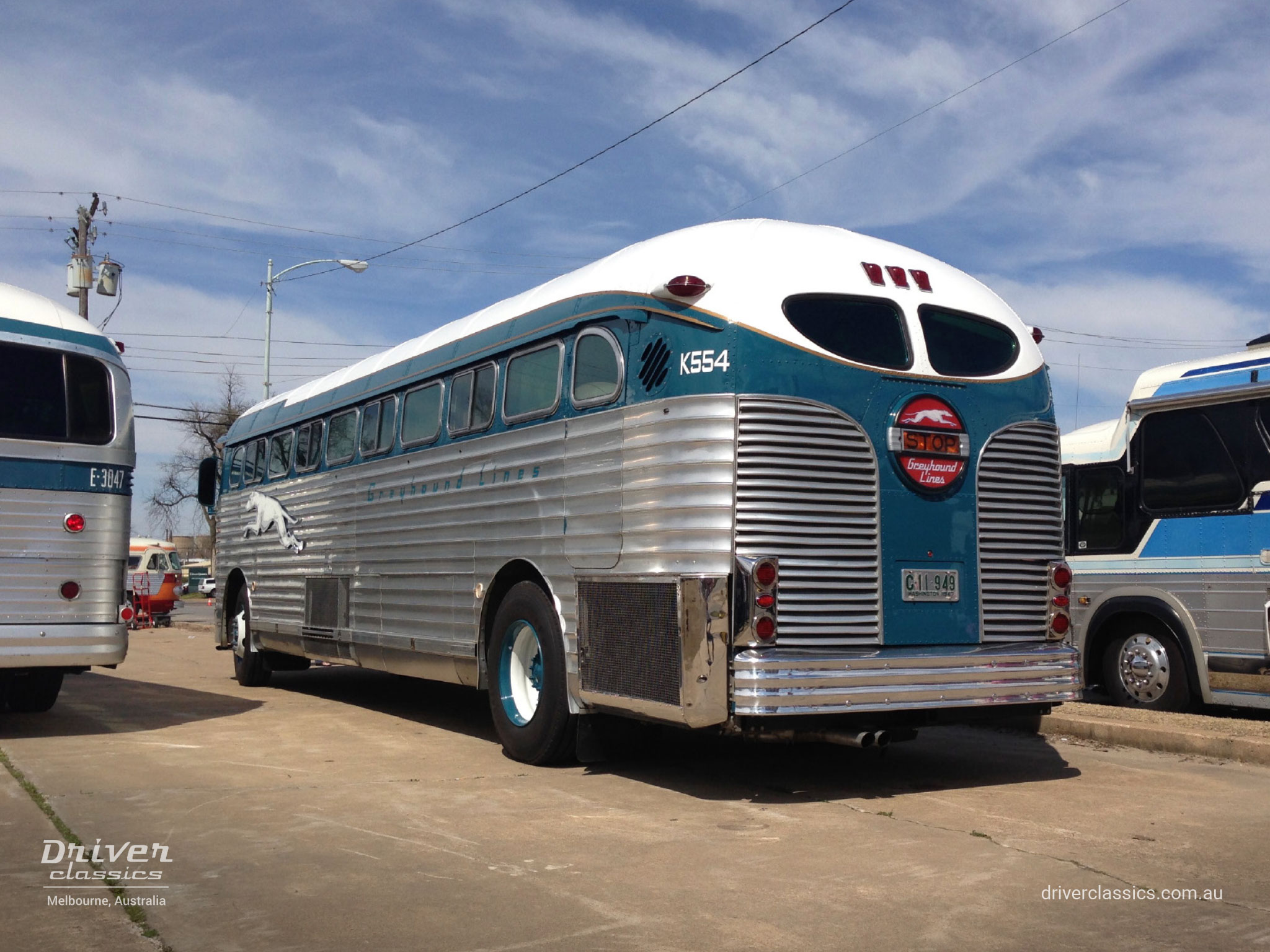 The PD 4151 is powered by a GM in-line 6, 2 stroke diesel engine, 426ci model 6-71, transversely rear mounted with a 4 speed column shift constant mesh transmission. The model designation PD 4151 stands for – Parlour (coach), Diesel, 41 seats, series 51.