1948 GM PD-4151 Silversides
(#349)
Awaiting Restoration
A US Greyhound intercity express coach from the 1940s
(Click on photos to enlarge) - Images free to share and distribute
The Story
The GM PD-4151 Silversides was the last model in the second generation of V-drive coaches manufactured by General Motors Truck and Coach Division in 1948. The Silversides nickname refers to its fluted aluminium siding.
The first V-drive coach was the Yellow Coach Model 719 'Super Coach' introduced in 1936 by General Motors. The Yellow Coach Model 719 was a game changer with V-drive - a rear transversely mounted 707ci gasoline engine and angle drive transmission, under floor luggage, a flat front and the door ahead of the front wheels. It was followed by an updated Yellow Coach Model 743 in 1937 which for the first time, offered a GM Diesel 2 stroke 6-71 engine.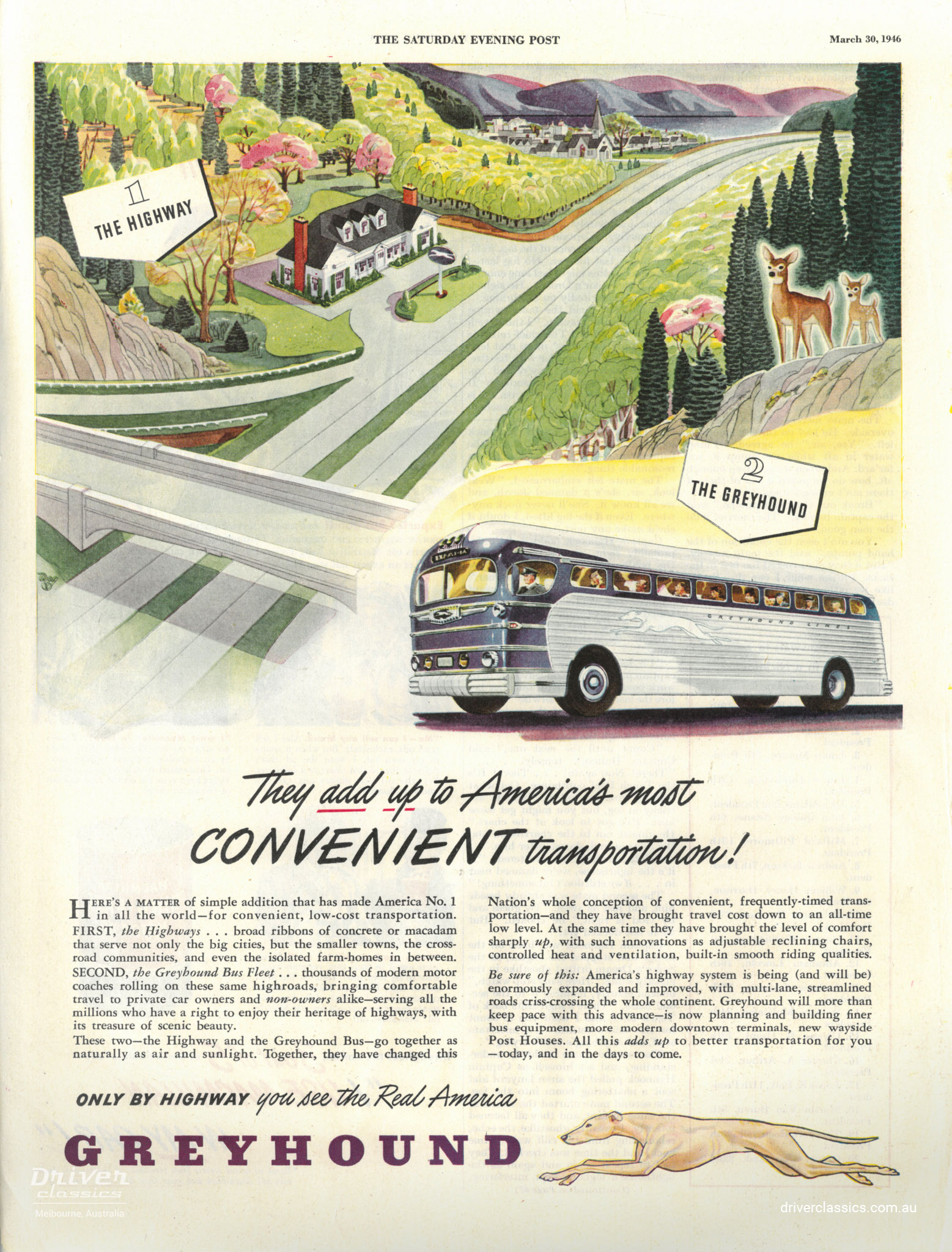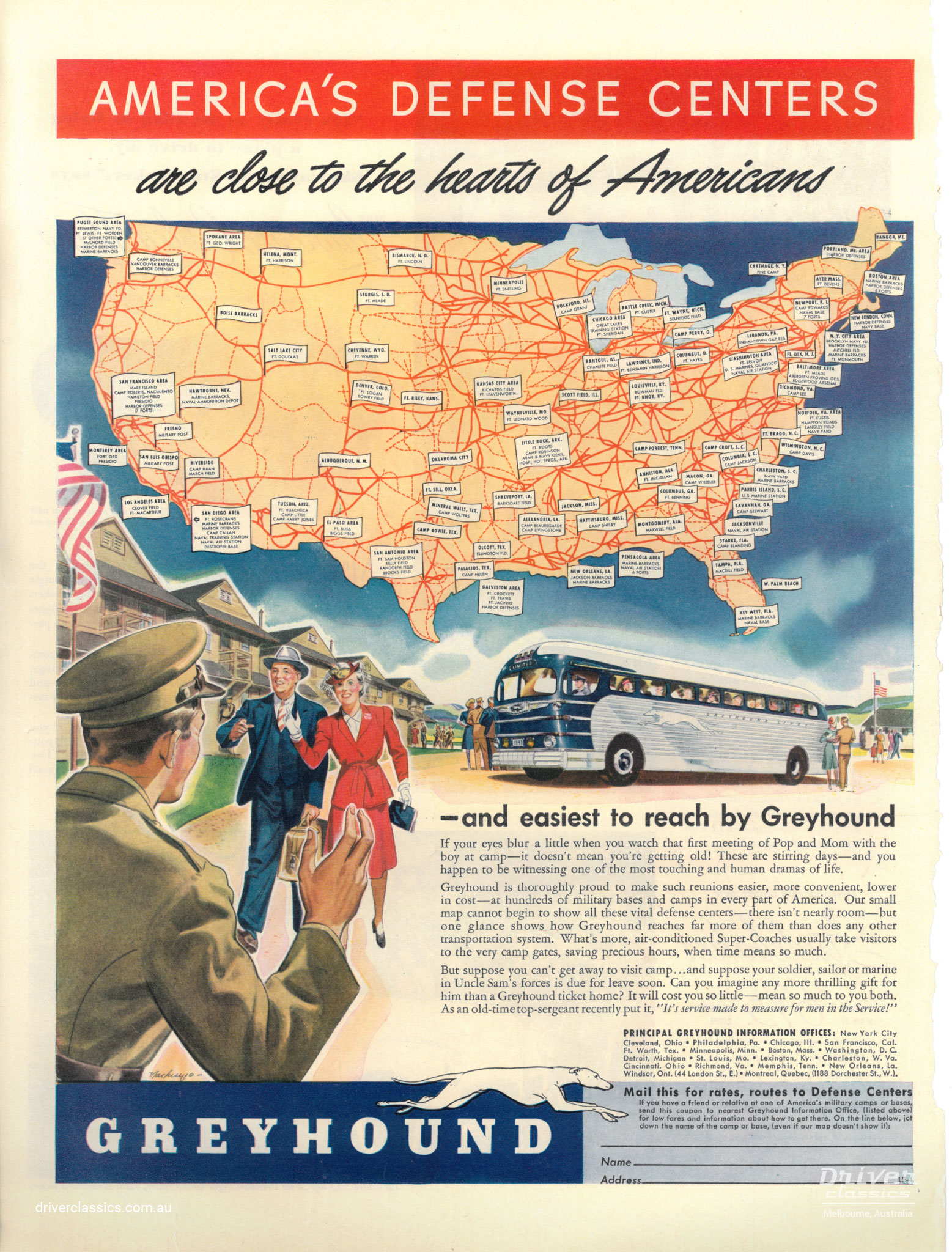 GM's first Yellow Coach Silversides, prototype #1206, was introduced at the 1939 New York World's Fair. Production commenced in 1941 as the Yellow Coach PDG-3701 and PDG-4101 with 33 and 35 feet lengths resepectively. Built exclusively for Greyhound, hence the 'G' in the model designation and designed by Raymond Loewy, there were 591 Silversides produced pre-war. Greyhound was looking for a futuristic design and Loewy most certainly came through with this classic design inspired by the Zephyr aluminium sided railroad cars of the day.
Post war Silversides production resumed in 1947 but not as Yellow Coach. The Silversides was now a GM Truck and Coach Division product with the model GM PD-3751 followed by the GM PD-4151 in 1948, both 35 feet in length.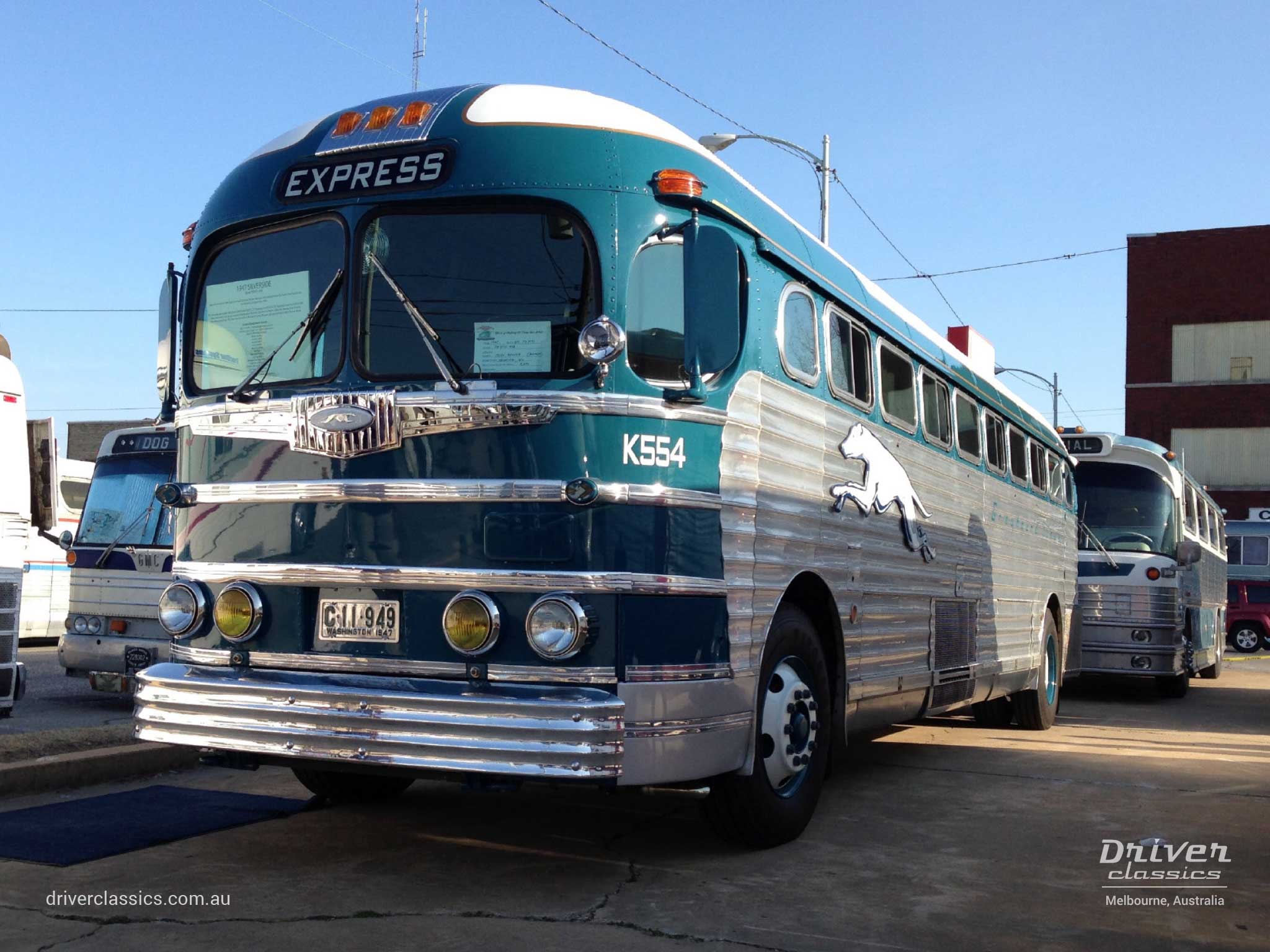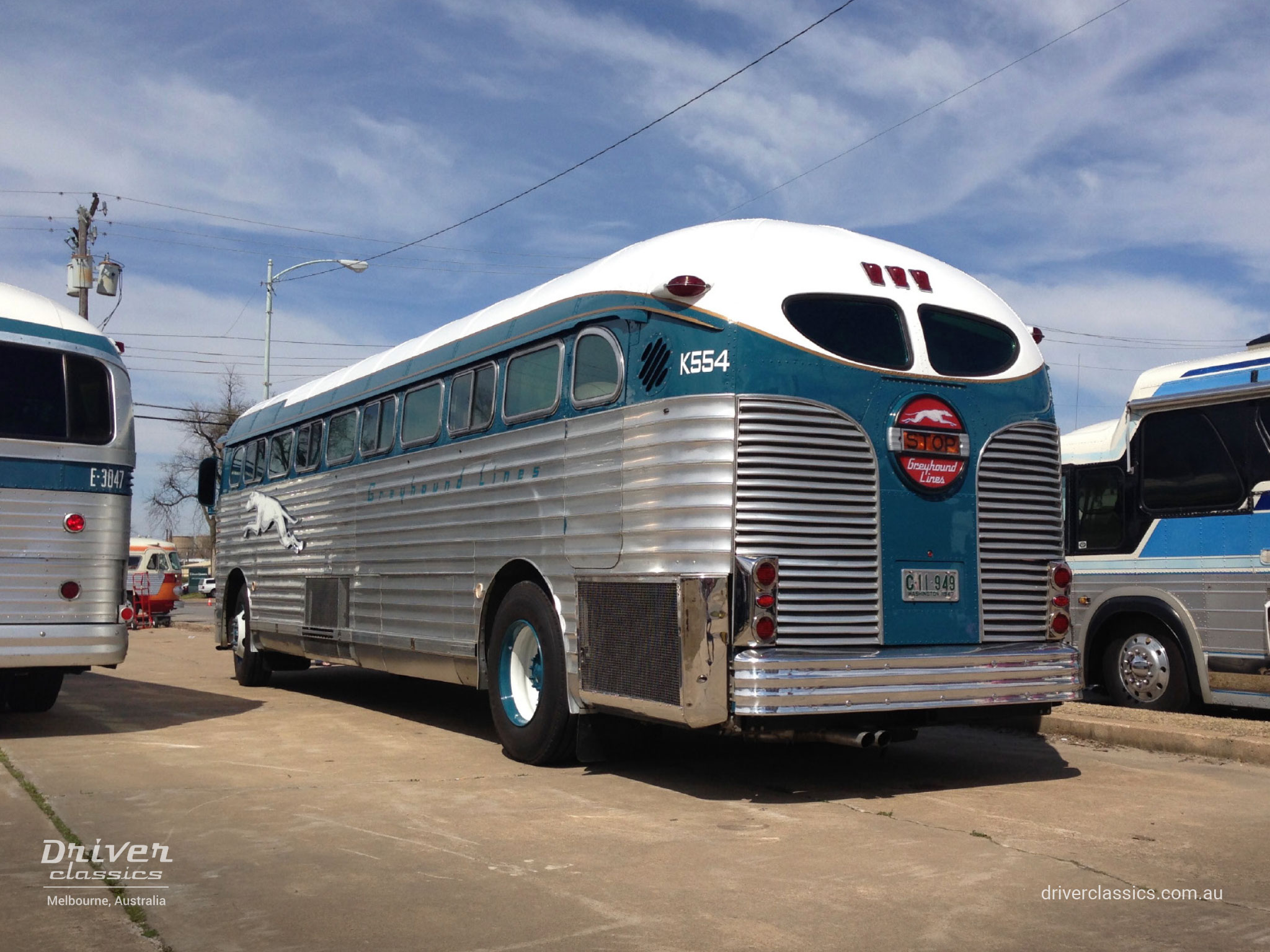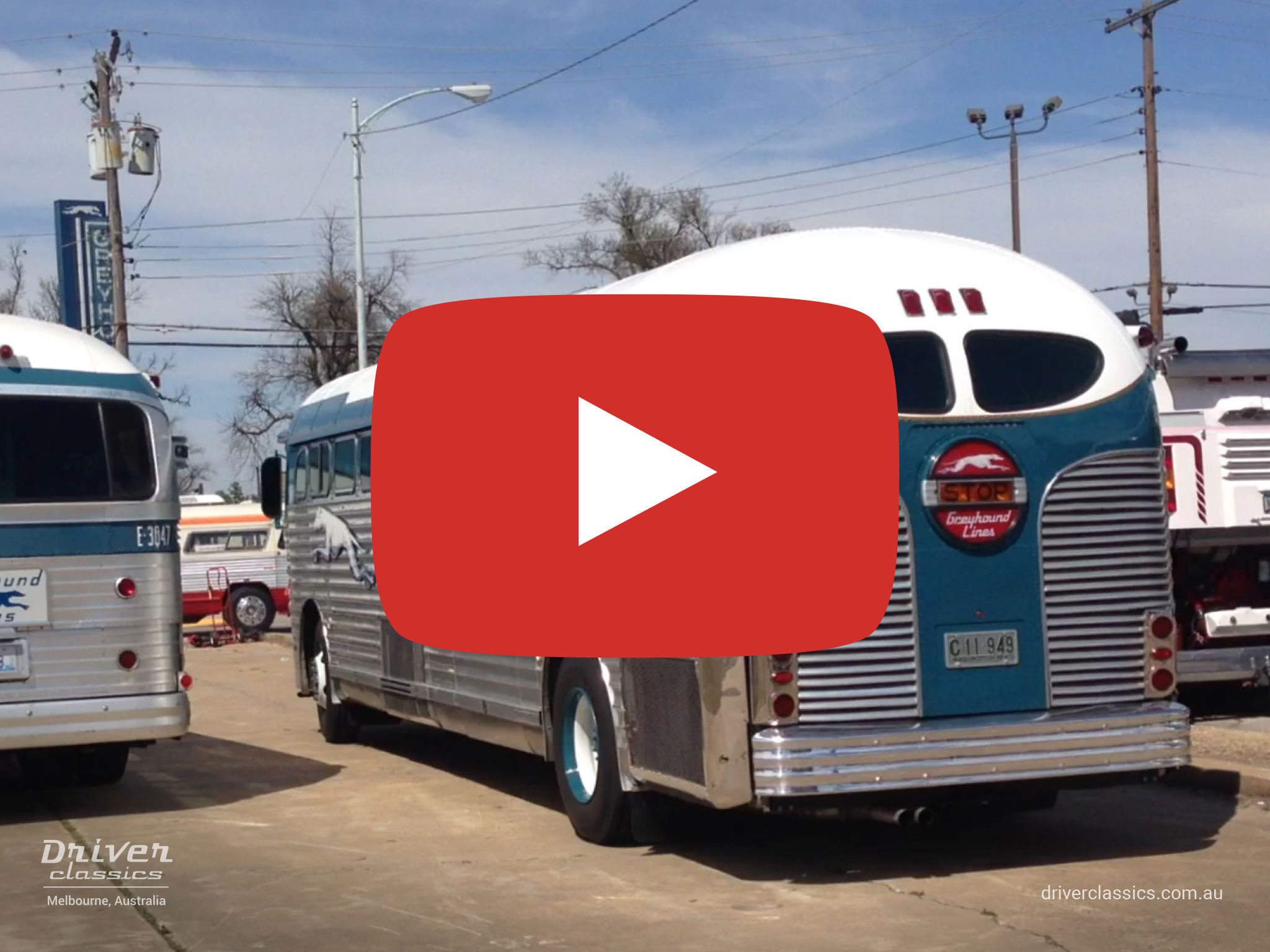 There were 1,643 GM PD-3751 Silversides built in 1947 and 1948. The GM PD-4151 followed later in 1948 with 357 being built and the major change being seat capacity increasing from 37 to 41. Greyhound ordered a total of 2,000 post war Silversides coaches.
Of all Silversides built, only 10 were built with restrooms, eight being PD-3751s and two being PD-4151s.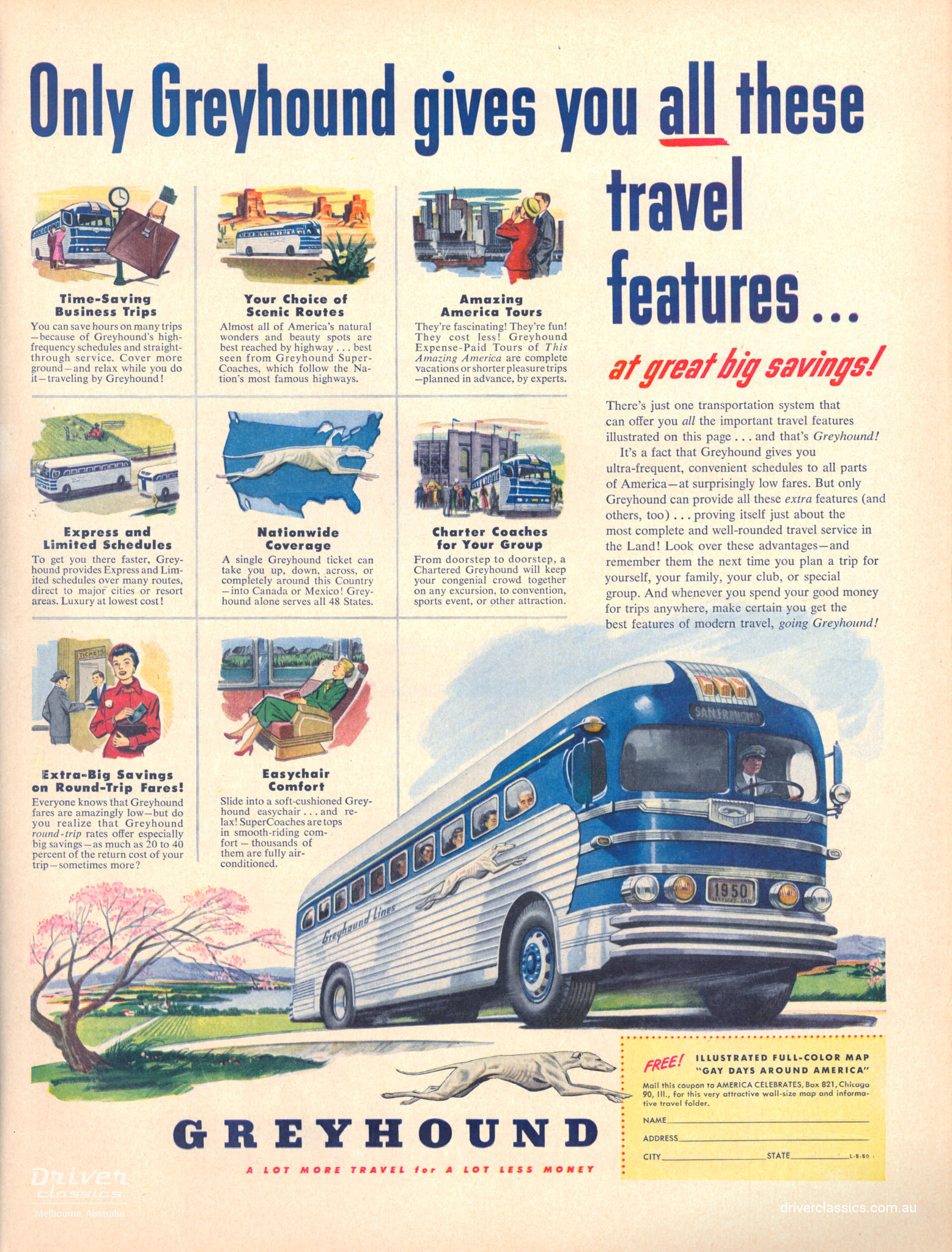 Driver Classics GM PD-4151 was a 'limited' model with special seating layouts, white steering wheel and a restroom. It operated for Pacific Greyhound primarily on the San Francisco to Reno, Nevada route and had Greyhound fleet number 819.
Greyhound sold the coach to Mr Harley in South Carolina who owned it for 20 years. From there it went to Mr Harley's brother, also in South Carolina and onto Brian Kenny in Georgia. Then Australian bus enthusiast Paul Wright from the Gold Coast, Queensland purchased the Silversides in 2006 and had it shipped from the USA to Australia in 2007. Driver Classics purchased the Silversides from Paul in 2014.
This GM PD-4151 is powered by a GM in-line 6 cylinder, 2 stroke diesel engine, 426ci model 6-71, transversely rear mounted with a 4 speed column shift constant mesh transmission. The model designation PD-4151 stands for P - Parlour coach, D - Diesel, 41 - 41 seats and 51 - the series.